As a result of their partnership Loyola College Society and Icam have come up with a unique teaching process. The core philosophy of Loyola and Icam is to facilitate conducive atmosphere in which men and women form themselves into COMPETENT, CREATIVE, COMMITTED, and COMPASSIONATE professionals. These four C's form our commonness. This is the unity we forge by coming together to offer a collective enterprise contributing to the formation of engineers who would promote growth in individuals and in society. We form people. We do not merely inform or impart theories to our students. We help them shape their character. Conventionally, many educational institutions feed the mind with theories. Often, the students face challenges in practice. They remain theoretical, not practical. But LICET students are different. For we view education as an effort to form the self for a purposeful life. That purposefulness makes our students contribute to the growth of society. They will participate in every area that needs innovative ideas as well as action to solve problems and engineer growth. The formation we give is a process, not a single act. When they leave our campuses, they will not be just engineers, who have learnt some skills. But our engineers will be the ones who will be able, capable, and employable. They will generate life around by engaging in creative activities.The LICET academic framework is based on 4 pillars, namely: Science & Technology (A.U. syllabus); Engineering Education, Holistic Formation and International programs for which specific syllabus have been designed
Program Educational Objectives (PEOs)
Engineering Education is one of the four 'pillars' of LICET's education program, along with Academic formation, Holistic formation and International Exposure. Engineering Education aims to stimulate students' high interest in learning by giving them a clear vision of what is Engineering. Engineering Education allows students to get strong professional competencies to be quickly integrated and operational in their future company.
Engineering Education program will increase students' capability to reach a higher level of learning by
Motivating them through technical projects completion
Making students be comfortable to work in a team
Making students be ready to manage from scratch a future project
Making them discover or deepen their individual talents
Helping them to find the field of expertise they would like to work in
Engineering Education is a consistent, cross departmental initiative. It is designed to give a multicultural background in sciences fields as well as developing engineering curiosity. Engineering education accounts for 16 credits in addition to the 180 Anna University regular credits. Learning will be rewarded through a professional diploma endorsed by LICET's industrial partners and delivered by LICET at the end of the 4th year, along with A.U. degree. This initiative will be undertaken by the collaboration between LICET and its industrial partners.
The Engineering Education program is designed to prepare the graduates having attitude and knowledge to :
Being professionally operational when graduated
Have a successful professional integration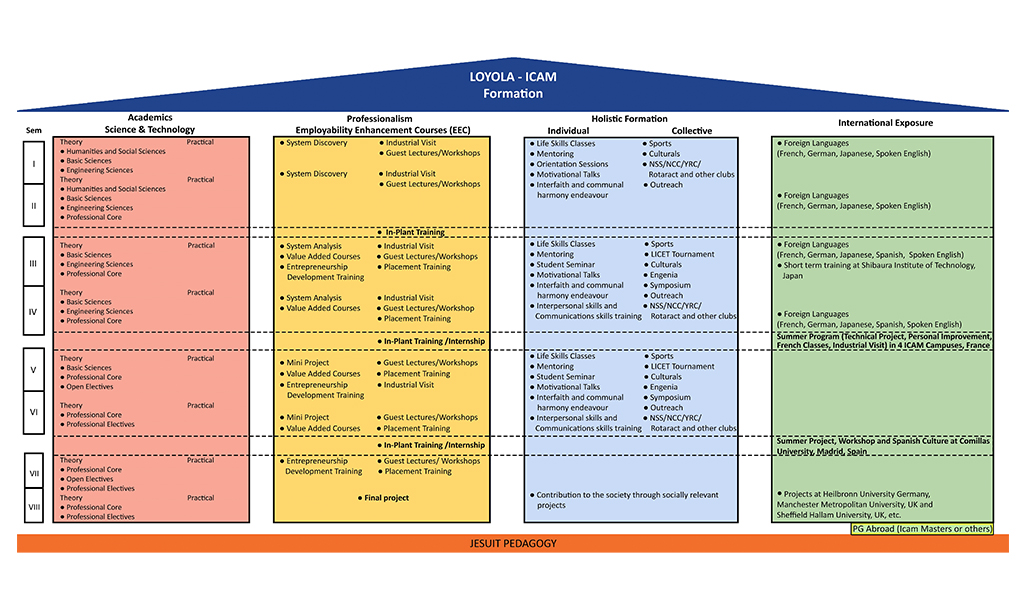 After completing the Engineering Education Program, students will acquire the ability to:
Apply project based learning
Work effectively in a team
Demonstrate curiosity and self learning
Be professionally ready to face the industrial reality
Integrate themselves easily in the company
The expected Program Outcomes are:
Being able to structure and analyse a problem
Knowing the foundation on project management
Working in a team
Understanding the company / industry environment and having a first company experience through internship
Getting practical knowledge on specific technologies related to department field through workshop and guest lectures given by companies
Getting aptitude skills for placement: reasoning; resume writing; interview preparation
Getting communication skills to develop an effective communication and leadership : presentations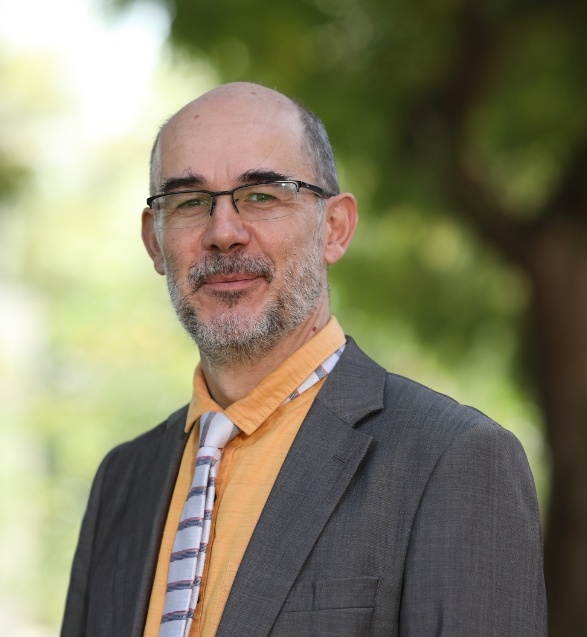 Dean of Engineering Education
Icam Representative
nicolas.juhel@licet.ac.in