Electronics and Communication Engineering
The Department of Electronics and Communication Engineering aims to provide quality technical education that offers creative solutions to the society's needs, adhering to the professional ethics. The Department has twelve well qualified faculty members including five doctorates and 7 pursuing Ph.D. The annual student in-take of the department is 60. The department has six state-of-the-art laboratories to carry out regular laboratory sessions and research activities.
The students in the department are enthusiastic in attending technical contests, symposia, workshops, internships and in-plant trainings in India and abroad during their course of study. Students are also guided to excel in various curricular and co-curricular activities to develop teamwork and leadership skills. The department organizes tech-talks and workshops, inviting experts from industries to enrich the knowledge in trending technologies. To augment the technical skills, the department conducts value added courses periodically to bridge the gap between industry and academia.
The department provides an ecosystem for the students to achieve academic excellence and to emerge as a successful professional.
To facilitate the transformation of students into globally competent and socially committed engineers, innovators and entrepreneurs.
M1: To develop skilled electronics engineers for providing innovative solutions through effective teaching learning practices.
M2: To inculcate ethical values, integrity, leadership qualities, and creativity to build entrepreneurial skills. 
M3: To provide a holistic environment for the development of intellectual, social and personal abilities. 
M4: To develop a centre of excellence in VLSI and Embedded system design.
M5: To provide international exposure to students through collaboration with universities abroad.
PROGRAM SPECIFIC OBJECTIVES
Graduates will be able to
PSO1: Identify, analyze and design Electronics and Communication systems for providing solutions to societal problems by applying core engineering principles.
PSO2: Ideate and formulate solutions for engineering problems in real-time computing and embedded systems by adapting emerging technologies.
PROGRAM EDUCATIONAL OBJECTIVES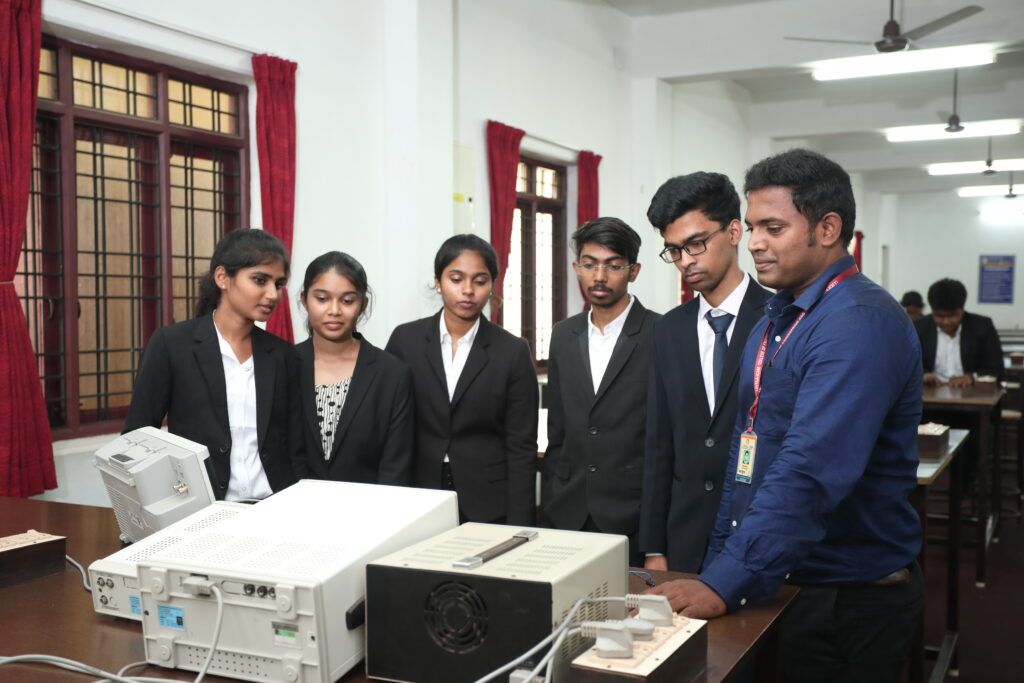 PEO1: Apply the acquired mathematical, scientific and engineering skills to meet the growing challenges of the industry, pursue higher education, and research.
PEO2: Provide solutions to contemporary engineering problems in the fields of electronics and communication engineering by employing modern techniques and tools.
PEO3: Exhibit leadership skills and work as team to provide solutions that address the societal, global, and environmental issues.
PEO4:
Engage in lifelong learning and adapt to trending technologies for sustained career advancement.
"Talented Faculty with rich experience"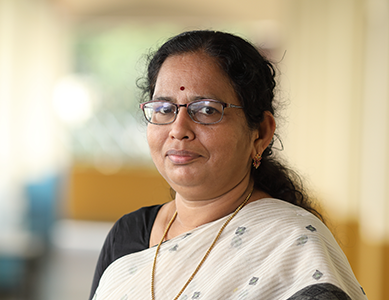 Dr. D. Egfin Nirmala is a Professor and the Head of the department of Electronics and Communication Engineering, LICET. She received her Ph.D in Information & Communication Engineering and M.E from MIT, Anna University and has over 25 years of experience in teaching. Her research interests include Data and Image fusion, Soft computing, Signal, and
Image Processing. She has reviewed papers for IEEE Transactions on Biomedical Engineering and IETE Journal of Research.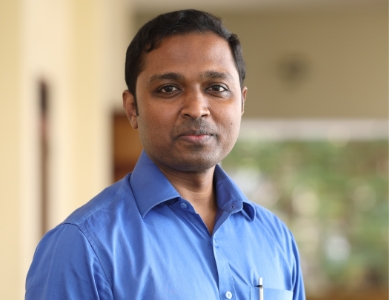 Dr Kunaraj K completed B.Tech from Pondicherry Engineering College, Masters in Applied electronics from College of Engineering Guindy and Ph.D. from Anna University, Chennai. He has experience in logic design, worked in NIOT-sponsored projects in underwater signal processing and also carried outpost-doctoral research in Mayo Clinic, Rochester,USA. He is a winner of Intel FPGA grants and NVIDIA GPU grants. His research interests include digital logic design and medical image computing.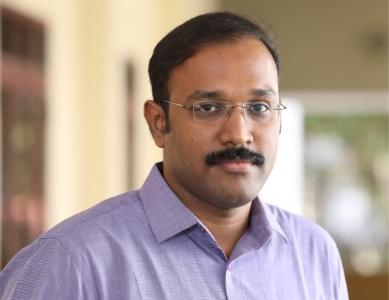 Dr S Balaji received his Ph.D in Information & Communication Engineering from Anna University in 2018 and Master's degree in VLSI Design from Sathyabama Institute of Science and Technology, Chennai, Tamil Nadu, India in 2007. His research interest includes VLSI Design, Radiation Hardened ASICs, Machine Learning and Artificial Intelligence.