The Department of Science and Humanities is a combination of four departments of basic sciences & English and has highly motivated,  insightful and widely read faculty members. It has its uniqueness of being connected with all the programmes offered in LICET. The basic principles of engineering, the very foundation laid during the first year, aids the core departments to build on, with ease, true to its vision of giving unstinting support to the departments to function effectively. Sharing the responsibility of preparing the students for placement by enriching their communication competence, boosting confidence to face interviews and participating in GD, is a main contribution. The department also aims at providing good linguistic proficiency through accuracy in grammar, pronunciation and vocabulary. It's main goal is to motivate and train the students to acquire skills in problem solving, logical reasoning, analysis and effective communication that culminates in societal need-oriented projects and research.The department integrates engineering education and plans activities to promote holistic formation.
Industry relevant aspects of Chemistry are imparted to the students. They are encouraged to carry out innovative, interdisciplinary research activities. Faculty of Chemistry are also involved in instilling in them the dire need of protecting the environment at any cost in order to preserve life on earth.
The Faculty of Mathematics aim at laying a strong foundation of logical reasoning, creative thinking, numerical ability and analytical skills, Mathematics being the cornerstone and inevitable for engineering.
The faculty members in the discipline of Physics are devoted to train the students to develop a strong basis in Physics and the analytical skills to effectively learn the engineering disciplines. A unique  self-contained course material is developed for Engineering Physics which contains illustrations, worked out examples, exercises and  links to relevant audio-visual resources (lecture videos, simulations, virtual labs, etc.), which help the students  to gain  broad and thorough knowledge about the subject. The physics curriculum also involves a laboratory course which is taught in such  a way as to enhance the students' ability to apply Physics concepts to practical  situations. Students are trained for paper presentations in conferences and to develop working models for projects. 
 All in all, the students are prepared for life.
To offer unstinting support to the core departments to function effectively to achieve their vision and mission commendably.
Motivating and training the students to acquire skills in problem solving, logical reasoning, analysis and effective communication that culminates in societal need oriented projects and research.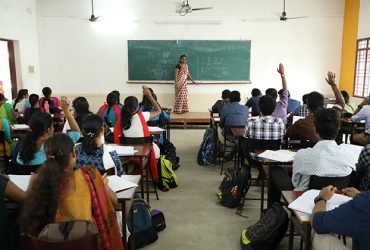 To lay firm foundation in basic sciences, which is indispensable for engineering and technology
To groom the students all-round, that they turn out to be conscientious citizens of our country
To achieve professional growth that consummates in research by imparting language skills and life skills along with technical skills
"Talented Faculty with rich experience"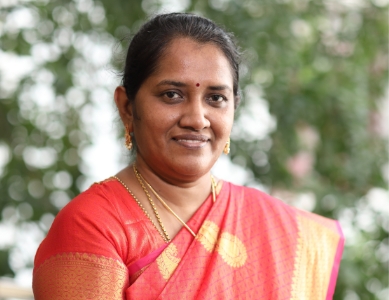 Ms. S. A. Josephine is a faculty of Mathematics with over 20 years of teaching experience. She takes interest to motivate and guide students. She believes in working together as a team. She is an energetic and hard-working person who strives for success and perfection in every work she does. She completed her Under graduation and Master's in Mathematics from Stella Maris College, University of Madras in 1996 & 1998 respectively.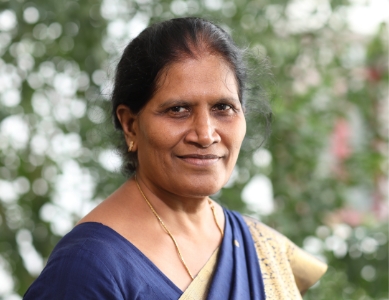 Ms. Ann Christiana. T has 19 years of experience in higher education sector though has a longer spell of teaching experience. She has done her post-graduation in English literature at Sarah Tucker College, Madurai – Kamaraj University and Master of Philosophy from Alagappa University. She also has a Bachelor's Degree in Education from Madras University. Her area of interest is linguistics.
Ms. R. Nilavu has completed her M.A., M.Phil., and PGDTE from EFLU, Hyderabad. She has 16 years of experience in teaching English to engineering students. Her research area includes usage of Information and Communication Technology in English Language Teaching. A qualified BEC trainer, she also possess considerable experience in IELTS script marking for Reading and Listening.