Computer Science and Engineering
The department of Computer Science and Engineering was established in the year 2010. The primary goal of the department is to create responsible Engineers Integrated for Computing Needs, research and collaborate with moral and ethical values of Industry standards. The department is accredited by the NBA. The zeal of the students to learn makes it easier for the experienced faculty to produce competent engineers who are being recruited by reputed companies.
To form competent computing engineers who are motivated towards innovation and collaborative research, to serve the ever changing needs of the society.
To inculcate learnability skills in the student to acquire knowledge in the fundamentals of Computer Science and Engineering.
To bring out the creativeness in the mind of the student leading to innovation and research.
To develop professional skills and adaptiveness through collaborative activities.
To create awareness on ethical values and involve the student to serve the societal needs.
PROGRAM EDUCATIONAL OBJECTIVES
Graduates apply the acquired mathematical, scientific and engineering skills to meet the growing challenges of industry, pursue higher education and research.
Graduates provide solutions to contemporary engineering problems in the fields of Electronics and Communication by employing modern techniques and tools.
Graduates possess the capacity to embrace leadership and team work opportunities and also entrepreneurial ventures to design, develop and implement innovative systems for societal, global, and environmental issues.
Graduates engage in lifelong learning, continuous improvement and adapt to trending technologies
PROGRAM SPECIFIC OUTCOMES
PSO 1 – To apply software engineering principles and practices for developing quality software for scientific and business applications
PSO 2 – To adapt to emerging Information and Communication Technologies (ICT) to innovate ideas and solutions to existing novel problems
PSO 3 – To attain excellence in emerging fields of Machine Learning and Data Science.
"Talented Faculty with rich experience"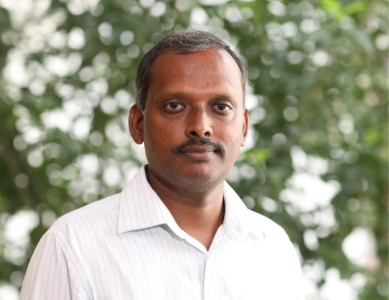 Dr. K Gopalakrishnan is a Professor and the Head of the Department of Computer Science and Engineering. He has 5 years of experience in research as Senior Research Fellow and ten years of teaching experience in reputed engineering institutions till March 2020.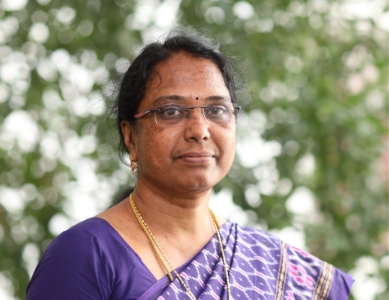 Ms Nirmala S is an Associate Professor in the Department of Computer Science and Engineering. She is interested in Mathematical foundations of Computer Science. She teaches Theory of Computation, Compiler Design, Design and Analysis of Algorithms
Dr S. Sengole Merlin is an Associate Professor in the Department of Computer Science and Engineering. Her research interests include Cloud security, Mobile Cloud Services, Cryptography and Network Security. She comes with a blend of Industry and academic experience and has a total experience of 13 Years.