LICET has been a consistent player for the past two years in the list of campus placement records among private institutions in India. It is proud that its graduates are highly rated by employers from industry and commerce in the private and public sectors. Offering information, advice, guidance and support for job-seeking students is considered a primary responsibility at the Institution. The Placement and Training Centre is provided with a well-equipped training facility and separate, well-furnished rooms for interviews and counselling.
OBJECTIVE
To organize campus interviews for final year students with industries and business houses of repute from all over India.
To prepare students to face campus interviews by arranging training in Aptitude tests, group discussions, preparing for Technical and HR interviews through professional trainers and LICET alumni.
To promote career counseling by organising guidance lectures by senior corporate personnel and most importantly by the immediately placed senior students.
PLACEMENT IN LICET
The expectation of the parents is placement as the culmination of engineering studies. LICET management considers placement training as leadership formation to 'engineer a just society'. The Placement Cell takes all efforts to place LICET students well but the cooperation of the students and parents are essential in achieving the common goal.
LICET students are formed not as employment seekers but employment creators. They are helped to imbibe the following propelling dynamic spirit:
– Not to be somebody in the world but someone to lead the world as a Leader with social responsibility
– Not only to reach the top but to remain there consistently
– To gain situational leadership by making crisis as stepping stone to success through innovation and creativity
– Finally to make a new world, starting from oneself
LICET is confident of forming engineers who would be leading the world of engineering society with their commitment and compassion.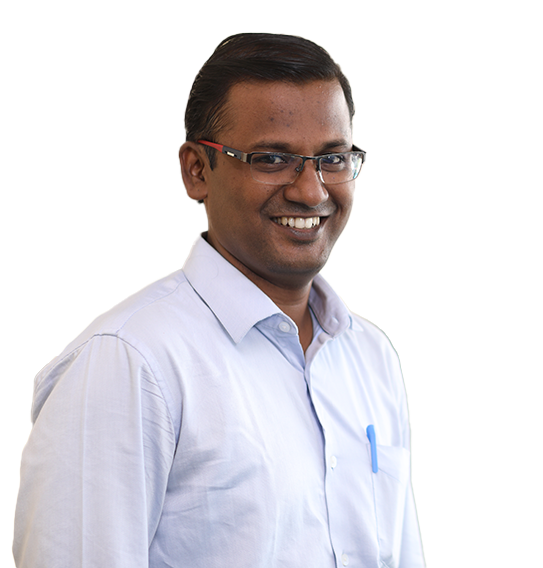 Dean - Placement and Industry Interface
Mr Prabhu Shankar is an Assistant Professor in the Department of Mechanical Engineering. He has done his UG, Mechanical Engineering and PG in Energy Engineering from PSG College of Technology. He has also done his PGDM, with HR Specialization from LIBA. He has 10 years of teaching experience and 2.5 years Industry Experience. More inclined towards Technology landscape, Innovation and Entrepreneurship. Very passionate about guiding students for their career development, Real time Projects.
Email: placement@licet.ac.in
The Placement and Training office is continuously striving hard to provide best training by conducting regular training programs to our students on soft skills, Aptitude, Reasoning, Quantitative, Verbal, Technical and Coding skills to form our students to be industry ready and more employable. The students are trained on the current market requirement and expectations from the companies and industries to face the challenging world to be professional and competent.
Arranging Internships, In-plant training, Industrial visits, Industrial Projects, Guest lectures, workshops and other Industry-Institute interaction activities to have practical exposure and learn more details about industrial activities. Providing Mock interviews, Group discussions, Resume building & Interview tips etc., to excel in the Placement Recruitment process. We also periodically invite our alumnus to share their success stories and motivate their juniors.
In LICET, We help students to identify their interest levels and guide them based on it. One such area is guiding our students to pursue their Post Graduation (MS/ME/PGDM/MBA) in Premier Institutions in India and abroad. As we have an academic collaboration with ICAM, we send our students to four different campuses in France for their summer programmes and later for their Master's Degree. We also have MoU's with Comillas University, Spain; Heilbronn University, Germany; Fairfield University, USA; St Louis University, USA;Boston College, USA; and Fu-jin Catholic University, Taiwan. We also give training to crack CAT/XAT and other Management Entrance tests(GMAT, SNAP,MAT, TANCET).We engage our alumnus from LIBA, TSM,BIM, JIM, XIME,PSGIM to guide our students in preparing for the exams and conducting Group Discussions and Personal Interviews. We also periodically conduct awareness sessions on GATE, GRE, TOFEL, CAT and GMAT in tie up with many academic training partners. We invite professors from different Universities to share their experience in Research and motivate our students to pursue their career in Research.