COLLEGE OF ENGINEERING AND TECHNOLOGY (LICET)
LICET – a centre of global learning, is an academic collaboration between Loyola College Society (LCS) and Institut catholique d'arts et métiers (ICAM), France and guided by the Jesuit pedagogy of education. Here, students are formed as leaders with social responsibilities. LICET is inspiringly creative in its curriculum and committed in empowering the students for the world of tomorrow. The staff and students' exchange programmes with universities abroad give LICET a global exposure needed for national and international transformation.
"To form responsible engineers, who would engineer a just society"
Computer Science
and
Engineering (CSE)
Overview
CSE department offers an overall course structure that provides a solid foundation for all basic parts of traditional (OS / Networks / DB) and modern (ML / Data Mining) aspects of computing. The department not only has exciting placements and internships but also provides opportunities for students interested in research to intern with professors in the department or in top Universities in the world.
Electronics
and
Communications Engineering (ECE)
Overview
The department has a well-designed, regularly revised syllabus that incorporates all advances in current and new technologies in order to keep up with rapidly evolving technology. The state-of-the-art laboratories supplement the high expectations set by the competitive syllabus and foster students' interest in research and development, as well as providing them with the required and adequate practical knowledge.
Electrical
and
Electronics Engineering (EEE)
Overview
From fundamentals and component design to system integration, implementation, and commercialization, the Department of EEE is actively engaged in research. To carry out academic projects, funded research, and consulting projects, the department has comprehensive fabrication, calibration, and testing facilities.
Information technology
(IT)
Overview
The department of IT strives hard in improving the technical and analytical skills of students through various programs, so that they could compete in the global front and focus on bridging the gap between campus education and industry needs through internships, guest lectures and workshops. Various research and development projects have been undertaken by the Department to provide intelligent solutions for computational and data driven intensive applications in the distributed environment.
Overview
The Mechanical Engineering department collaborates with a number of core engineering companies thus providing abundant internships opportunities. Students have the option to go into research in their undergraduate programme and can work on innovative projects with the Institute's professors or opt for research internships at some of the best institutes in the world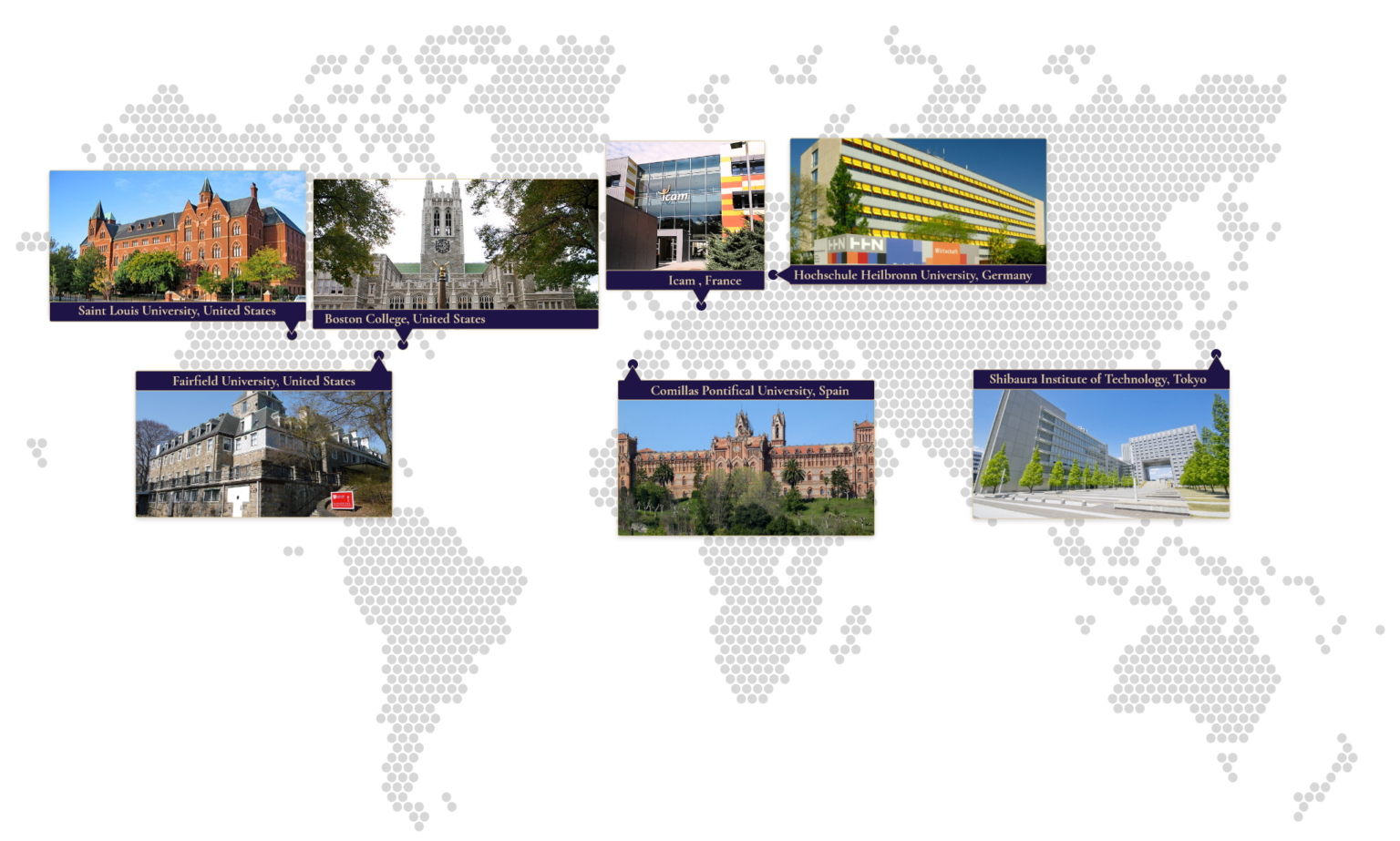 LICET has been the greatest strength for me in pursuing my Badminton as well as Engineering . No engineering college would have given the opportunities that LICET has given me in both the fields . I am very thankful to Dinesh sir and Chitra ma'am for their support and the trust they had in me !
Vishal Vasudevan
IT (Batch 2018)
As a student of LICET, I am grateful to have been given several opportunities which enabled me to gain confidence and tailor my personality to who I am today. The staff are ever ready to provide a great platform for skill enhancement and in providing a remarkable learning experience. I will forever be indebted to my professors for their constant support and encouragement.
Nadia Kathryn Rathnakumar
CSE (BATCH 2022)
I believe that "Let your light shine!" is the appropriate motto for LICET! Faculties and the management are always ready to put in their best effort for helping students to reach their academic and extracurricular goals. It was certainly because of LICET of who I am today!
Lavanya Saravanan
CSE (Batch 2017)
Infrastructure, facilities, location and the ambience that LICET has created can be considered as the major strengths of the institution. It continuously strives to create opportunities for the students. The faculty are very supportive and approachable at any point of time. All of this helped me in securing a job in a great organization.
Kabilesh
CSE (BATCH 2018)
For someone who prefers practical learning more than theoretical, LICET is the right choice. The liberty to work on multiple projects, attend student exchange programs and participate in extra – curricular activities, apart from the academic excellence, talks about a genuine conducive environment here. This has helped me develop comprehensive skills to set foot in the real world.
SIDDHARTH SANKAR
EEE (BATCH 2018)
Joining LICET would be the best decision anyone could take, and I am totally ecstatic with the way they recognise and appreciate sports persons. It's truly a blessing for we sports people to get such good guidance and support. 'Let your Light shine' - LICET paves way to illuminate the talents within us and I am sure my light will shine bright one day!
Sriireshma
IT (Batch 2023)
I got placed in Faurecia clean mobility, Bangalore as a Design engineer in R&D department. I'm really glad that I'm being here to show my gratefulness to LICET for the constant support. It leads me to what I am .Thank You professors for all your support .
Soundaria
MECH (batch 2021)
It was my immense luck and fortune to be the part of Loyola icam college of engg & tech . My four years at loyola have been a wonderful experience of learning with prolific exposure to outside. Huge respect, love and devotion for entire faculty members and department. It's their efforts that make me to count myself into better professionals.
Aravind Raj
mECH (BATCH 2021)
I started my career with licet after my higher secondary at first it was all greek and latin for me licet helped me bridge the gap with industry and our educational system they provide us with various orientation and industrial interaction with corporate people.they provide us with various certified training and starts the placement training from 2nd yr these all factors helped me get placed .licet is a wonderful place to study.
Glen Femin
MECH (BATCH 2021)
Engineering was just not my cup of tea! I was always interested to portray my film making talent in some way. Just then ENGENIA happened. My short film (Maasilan Aathal) won the first prize and also caught the eyes of a famous film Director Mr. Lokesh Kanagaraj and eventually it paved way for me to assist him in his works. I'm all set and hoping soon to direct a feature length movie.
Maria Elanchezian
Mech (Batch 2018)