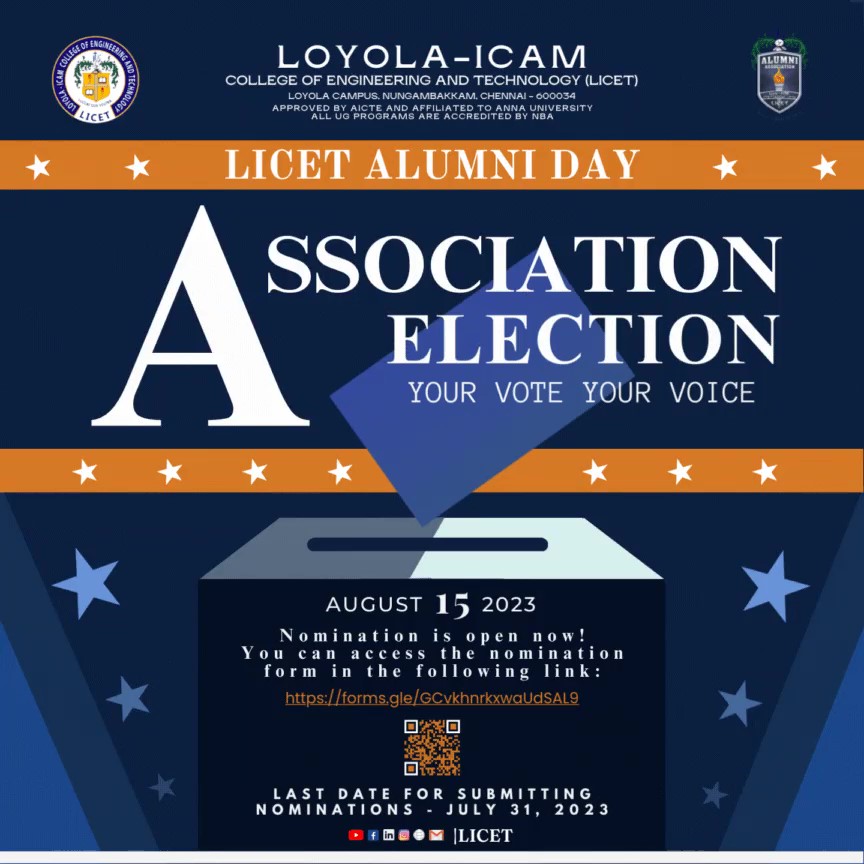 My Dear Alumni,
We hope this message finds you in good health and high spirits. We are writing to inform you about the upcoming Association Election for our esteemed alumni community. Your active participation and engagement are crucial in shaping the future of our association, and we would greatly appreciate your involvement in this important process.
The election aims to select new members for the Association Board. These individuals will be responsible for leading the association, organizing events, fostering networking opportunities, and representing the alumni community.
Nomination Process:
If you are interested in serving as a member of the Association Board, we encourage you to submit your nomination through the link below:
Link: https://forms.gle/Ypc31His9KW9ncUL6
Key Dates:
Election Date and Time: 15-8-2023, 8.30 am to 12.00 am
Election Venue: LICET
Your participation in the Association Election is vital for the continued success of our alumni community. Whether by submitting your nomination, casting your vote, or simply attending the Alumni meet, your contribution makes a difference.
Link to Register for Alumni meet: https://forms.gle/oFobCRyvsuwwj5zA7
Regards,
LICET Alumni Team