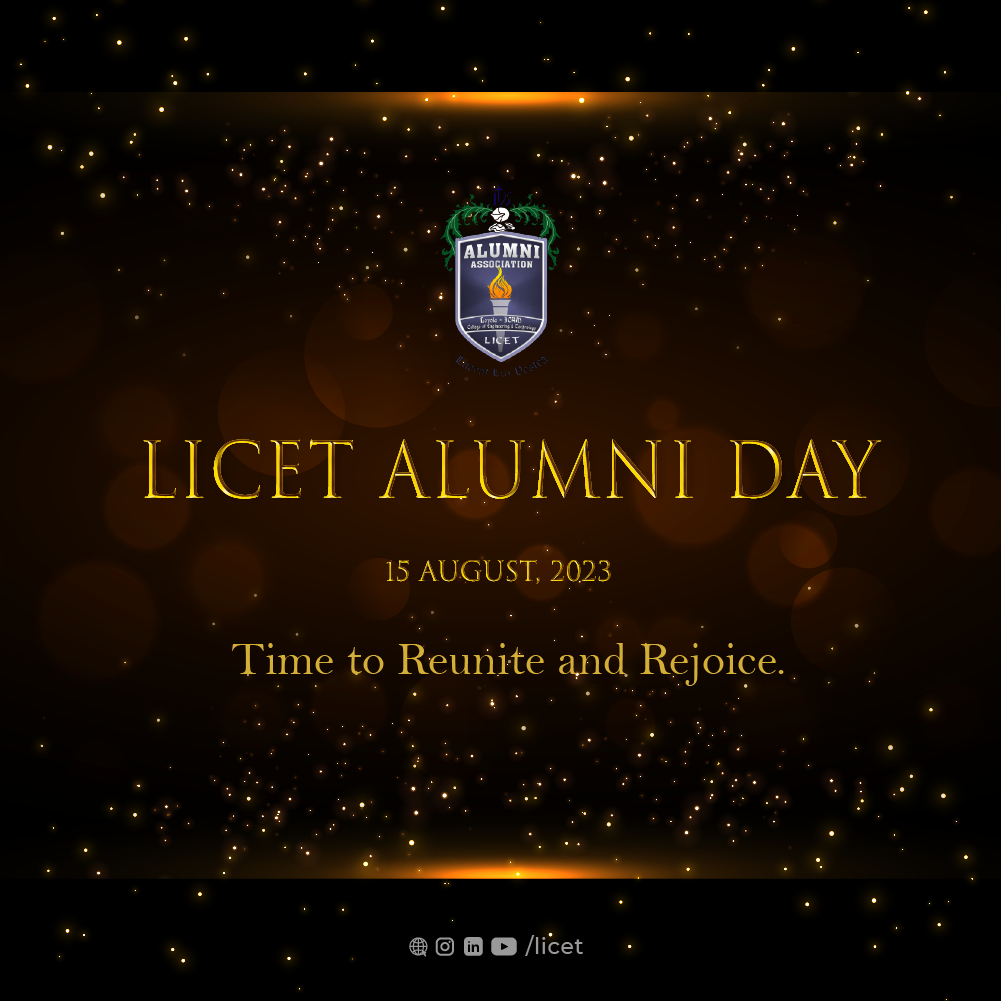 My Dear Alumni,
Warm greetings to everyone!
" Time to Reunite and Rejoice…….!! "
Hope you are fine and safe. To rekindle your reminiscences and to relish the lost moments, LICET has arranged for your 'homecoming' Physically. We are very much eager and excited to invite you to LICET on 15th August 2023 as we are organizing an Alumni Meet from 08:30 am to 2:00 pm. We look forward to your presence at the Alumni Meet. Spread the word to all your friends, let's get together to make this event a grand success.
Anticipating a positive and enthusiastic response from you. Also, we are Planning for events like Sports, department interaction and association Election. We are eager to meet our proud ambassador. Expecting everyone in LICET campus to recreate your memories with LICET.
Kindly Register your presence through this link and update your current status:
https://forms.gle/oFobCRyvsuwwj5zA7
Regards,
LICET ALUMNI TEAM