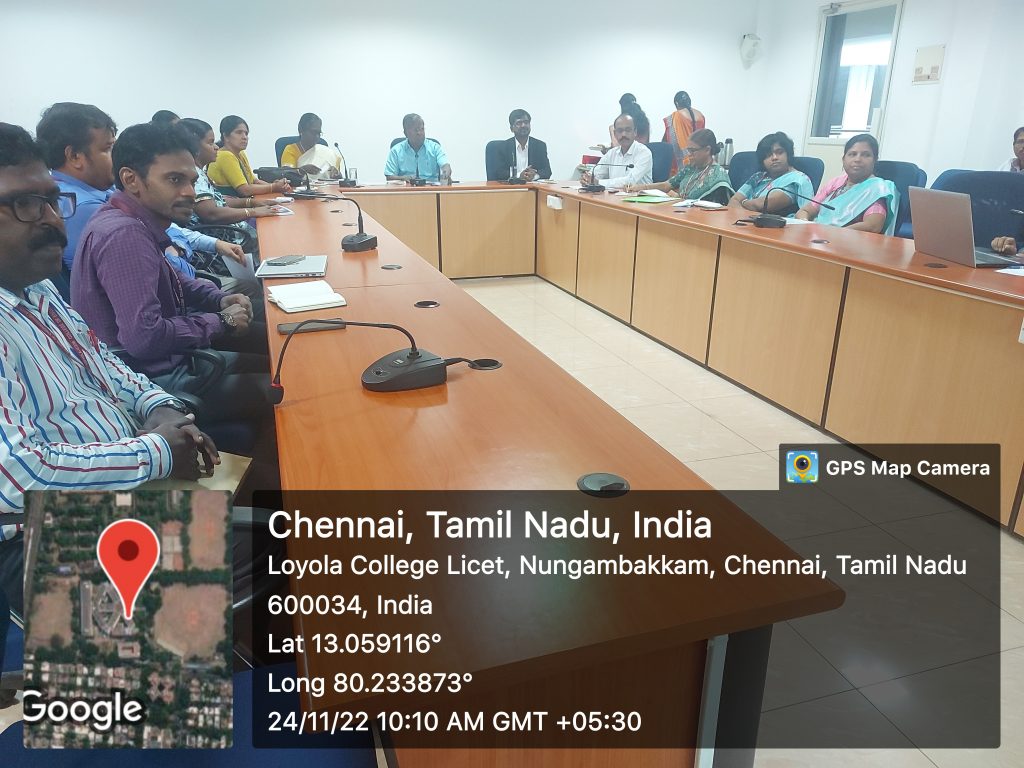 LICET and Windplus Private limited signed an MoU to enhance the academic and research interactions on 24-11-2022 (Thursday) at 10:00 am in Boardroom, LICET. Windplus Pvt. Ltd., is a Coimbatore-based company that provides Engineering, procurement, and construction contracts for BoP (Balance of Plant) Services to the Renewable Energy Industry. Windplus supports Six Stages of Wind Energy starting from the Identification of wind potential sites to operation and maintenance. They provide technical support to different Multinational players and corporates like Tata Power, Envision, eDF Renewables, Doddanavar Brothers, Fourth Partner Energy and many others. Windplus is a member of World Wind Energy Association, Indian Wind Power Association and The Society of Power Engineers (India).
The objectives of the MoU are:
To bring in experts in the field and to establish the institution as a thought-leader
To enhance the professional skillset of students through out-of-classroom interactions
To upskill the faculty and strengthen the technical community
To build consultancy and research collaborations
The MoU was signed by Rev. Dr. Sebastian SJ, Director, LICET and Dr. N. Karunamoorthy, Managing Director, Windplus Private Limited, Coimbatore. The Principal, Vice Principal, Deans, Heads of the Departments, Administrative Officer, Industry Relations Officer, Placement Coordinator and Faculty of EEE and Mechanical Engineering attended the event. Dr. R. Nalini, Execute Advisor, Windplus also attended this event.
This MoU will help LICET students (especially students of EEE – Electrical and Electronics Engineering) to take up internships, Projects, Industry Visits and Expert Lectures from Windplus Experts. Our Faculty will train the employees of Windplus and will also engage in Consultancy through this collaboration.