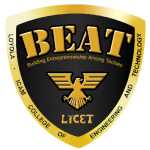 BEAT -
LICET
ENTREPRENEURSHIP CELL
The entrepreneurship cell of LICET (BEAT – Building Entrepreneurship Among Techies) is a student – run body that aims at instilling the spirit of entrepreneurship among the students. The core objective of BEAT is to help the students to realize the importance and the power of entrepreneurship through workshops, guest lectures, innovative games and competitions. They are supported with necessary resources such as fund, mentoring, consultation and networking. The cell was inaugurated on 27th August 2015 and 150 students volunteered as members till date. As one of the initiatives, the cell has started a stationery and a refreshment shop in the college premises. The shop also serves as a platform to sell their handcrafted products. The cell is planning to conduct a series of activities in the forthcoming years. Some of them include inviting entrepreneurs and business school professors to teach the basics and nuances of entrepreneurship. We have also planned to have business plan competitions and promote new initiatives by the student members.
ACTIVITIES BY
LICET
ENTREPRENEURSHIP CELL
Five Students from Mechanical Department have attended a workshop on entrepreneurship solely for Mechanical Engineering was organized by Anna University (CEG) at Chennai Institute of Technology (CIT), Kundrathur, in collaboration with SMK Fomra Institute of Technology on 23rd March 2015
BEAT organized its first "Startup Adventure" – Guest Lecture Series on 2nd March, 2016 for the entrepreneur cell members. Mr. Kaushik Mohan, Managing Director, CEAT, C&F and Founder, Midstreet and Mr.Fahad Javeed, Business Head , Samira Online were the guest speakers.
On 27th August 2016, along with Symposium, LISTA was organized where three stalls were put up in Visitor's lounge (F15) by the students of various departments as a part of Entrepreneurship Cell's activity. Sixteen Students from LICET has participated in the "Three days Entrepreneurship Awareness Camp" conducted by Centre for Social Innovation & Entrepreneurship at IIT Madras during 27 – 29 July 2016.
Five Students from LICET has attended an interactive session on "Youth & Innovation", learning programme conducted by YI-Young Indians, held at Taj Coromandel, Chennai on 29th July'16
Twenty one Students from LICET has attended "The Indo-Global Education Summit and Expo, organized by the Indus Foundation" was an exemplary summit held on 22-07-2017 at Taj Coromandel, Chennai. The Summit focused on the following fields such as Education, Skill Development and Entrepreneurship.
Two students from E-Cell had attended the UKISEEN Workshop held at IIT Madras which served as a platform to network with various eminent entrepreneurs from different parts of the country.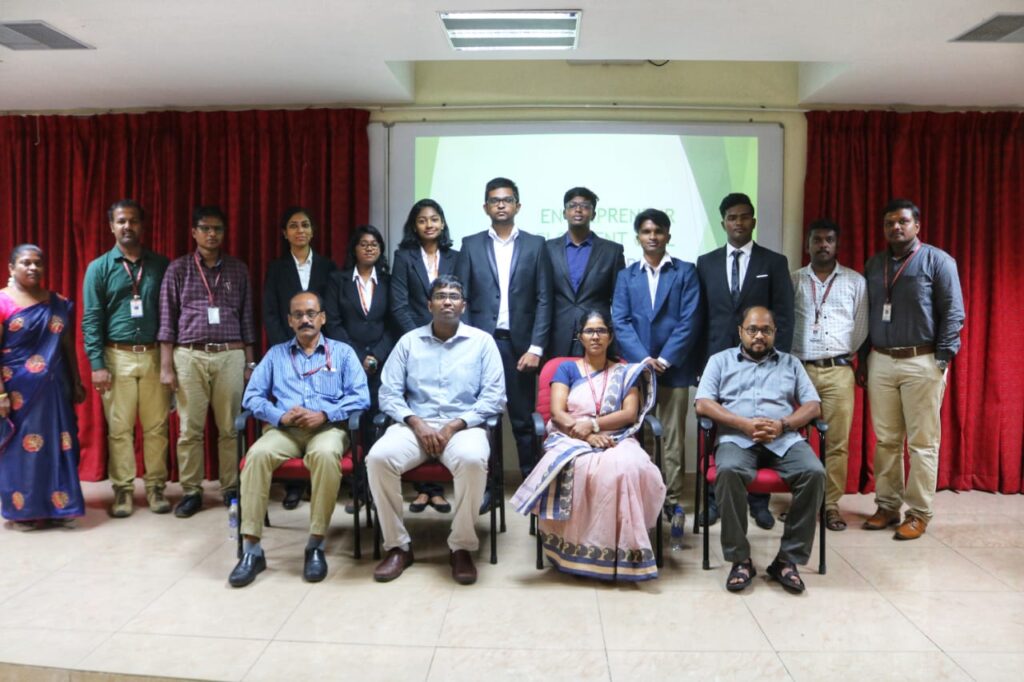 LICET was selected as the "winning college of Enantra'17 (held at Anna University)" based on the active participation of the students, presentation of content and Scored secured. The activities the students participated were Uber pitch, Marketing Marathon, Spin the Wheel, Strategy Master and Grand Master.
Public Relationship Officer | ECE
Social Media Manager | CSE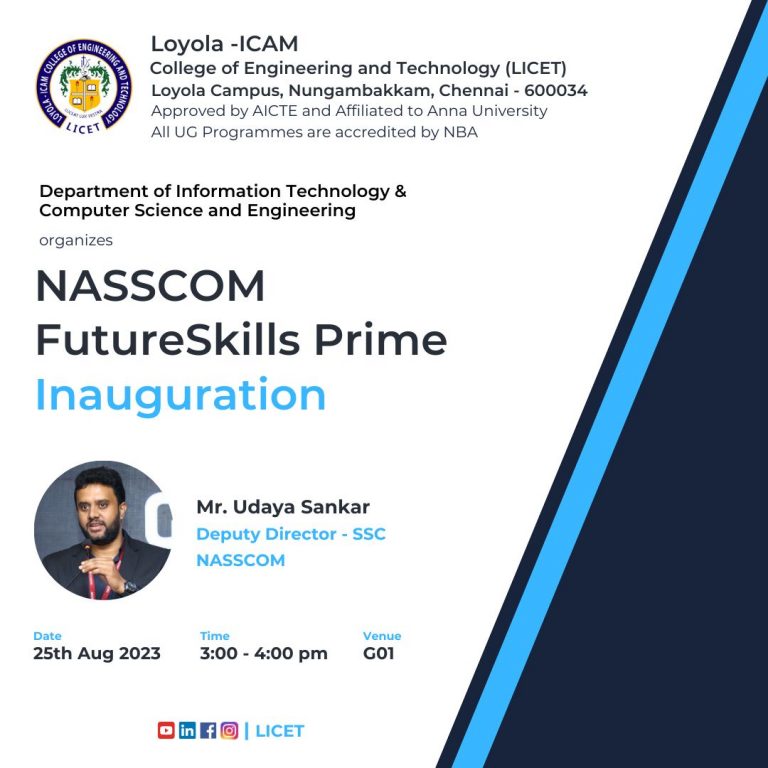 NASSCOM Future Skills Prime Inauguration Date : 25 Aug 2023 Time
Read More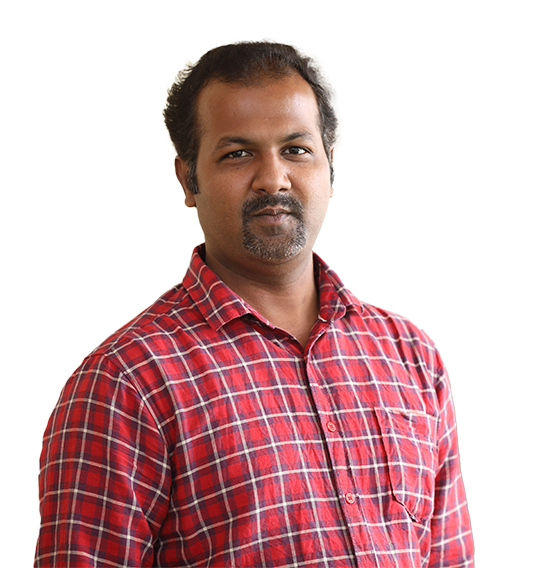 ENTREPRENEURSHIP CELL Coordinator
Phone: +91 989 419 9551
Email: pandian.r@licet.ac.in