Faculty members of the Information Technology department are experts in a variety of cutting-edge technologies. The department's vivacious faculty members have demonstrated experience in a wide range of information technology fields as well as a knack for teaching a variety of courses. The Professors are well-known in the academic community for their scientific achievements and often hold leadership roles. 
The Department has faculty members specialized in Data mining, Computer Networks, Soft Computing, Evolutionary Computing, Network Security, Cyber Security and Ethical Hacking, Big Data Analytics, Image Processing, Internet of Things, Cloud Computing, and Mobile Computing. Faculty Members also organize and participate in several International and National Level Seminars, Conferences and Workshops to enrich the knowledge from time to time. They have also published research papers in various peer-reviewed National and International journals and presented papers in conferences. Periodic guest lectures and workshops are conducted for the students to supplement their curriculum and to make them industry-ready professionals.
Dr R Juliana has obtained her B.E(CSE) degree from Bharathidasan University, M.E(CSE) and PhD(Information and Communication Engineering) from Anna University. She has over 20 years of teaching experience. Her research interests includes Wireless Sensor Networks, Machine Learning, IoT, Mobile Computing . She has published several papers in International conferences and reputed journals. She is one of the reviewers of a Springer Journal – Journal of Supercomputing.
Email ID: hodit@licet.ac.in
Dr. A. Janani has specialized in Data Analytics and Data Science. She has 9.9 years of teaching and administrative experience. She has published around 20 papers in conferences and journals. She has also organized many conferences, seminars, workshops and faculty development programmes. She is one of the reviewers of Springer Journal on Real Time Image Processing. Her areas of interest include Data Analytics, Artificial Intelligence and Cyber Security.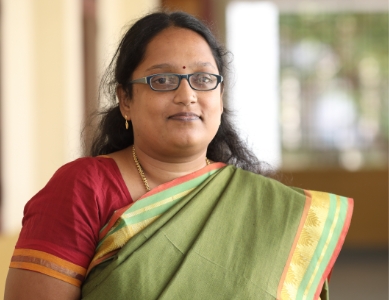 Ms Prabha B has specialized in Network security, Cloud computing and Machine Learning. She has 8.8 years of teaching and pursuing research in the field of Cloud Computing. She has published more than 15 research papers in conferences and reputed journals. She has been the department IQAC Coordinator and Spoken Tutorial Coordinator – an initiative of IIT Bombay funded by MHRD. Life time member in ISTE & CSI.
sherrilsophiemariavincent@licet.ac.in
Ms. Sherril Sophie Maria Vincent has over 9 years of teaching experience. She has completed her under-graduation at AIHT College, her post-graduation at Prathyusha Engineering College and secured 9th Rank in the Anna University. Her research interests are in the areas of Mobile Adhoc Networks , Network Security and Cloud Computing. she has published several papers in leading national and international journals.
Ms. Anitha has completed her Master's in Computer science and Engineering and has 6 years of teaching experience. She is currently pursuing her PhD in Machine learning at Hindustan University. Her areas of interests include Web services, Network security and Machine Learning.
Ms V Viancy has completed her PG degree with specialization in Computer Science and Engineering. She has 9 years of Teaching Experience in various Engineering Colleges. Her research area focuses on computer Networks, Internet of Things and Machine Learning. During that period, she has published three papers in reputed Journals and International conferences and won the best paper award in an international conference conducted by IFERP in the year 2019. She also has good experience in organizing and conducting Technical and non-technical events for the benefit of the students. Moreover, she has been trained by professional counsellors to support and mentor students. She has been a resource person to train faculty on online teaching tools.
Ms Bemesha Smitha completed her Bachelors in Information Technology and Masters in Software Engineering. Started her career as a technical trainer in programming and been promoted as project coordinator to handle Java and .NET projects.  She has about 9+ years of experience in teaching, academia and industry. Her current areas of research and practice are Machine Learning and Data Analytics in the field of education. Apart from regular academics, she holds as charge of National Cadet Corps (NCC) Senior Army wing.
Ms G Shobana has over 9 years of teaching experience. She has secured University 1st Rank in her post-graduation. Her research interests are in the areas of Network Security and Machine Learning. she has published several papers in leading National and International journals.
Ms Kavitha V completed B. Tech IT, M. Tech Software Engineering and pursing Phd., in Anna university. She has around 7 year of teaching experience in the different institutions. She published several papers in national and international conferences and journals. She organized departmental symposium many times. She has delivered Guest Lectures. Her Research area of interest are Network Security and Internet of Things.
Mr. Marshal Mano has completed his Masters Degree in Information Technology from Madras Institute of Technology (MIT), Anna University Chennai. His areas of interest includes Data Science, IOT and Wireless Communication.
soniajeniferrayen@licet.ac.in
Dr.Sonia Jenifer Rayen has completed her PhD under the faculty of Computer Science and Engineering from Sathyabama Institute of Science and Technology in 2021. She has completed her Master's Degree in the year 2012 at Sathyabama University. She completed her degree in the year 2010 at Jeppiaar Engineering College. She has more than 10 years experience in teaching. She has published 16 papers in various national and International journals ,3 books and presented in about 22 national and International conferences. Her areas of interests are Content Based Image Retrieval, Breast Cancer and Image Processing. She was nominated by Texas instruments, DST, AICTE and IIM-Bangalore as a member of Prestigious "Confederation of Elite Academicians of IIDC" for outstanding contribution and stellar commitment to inspire engineering students to innovate and create background breaking solutions. She has also been the resource person to train faculty in Faculty Development Training Programme.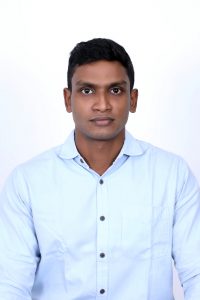 Hammesh Immanuvel Periera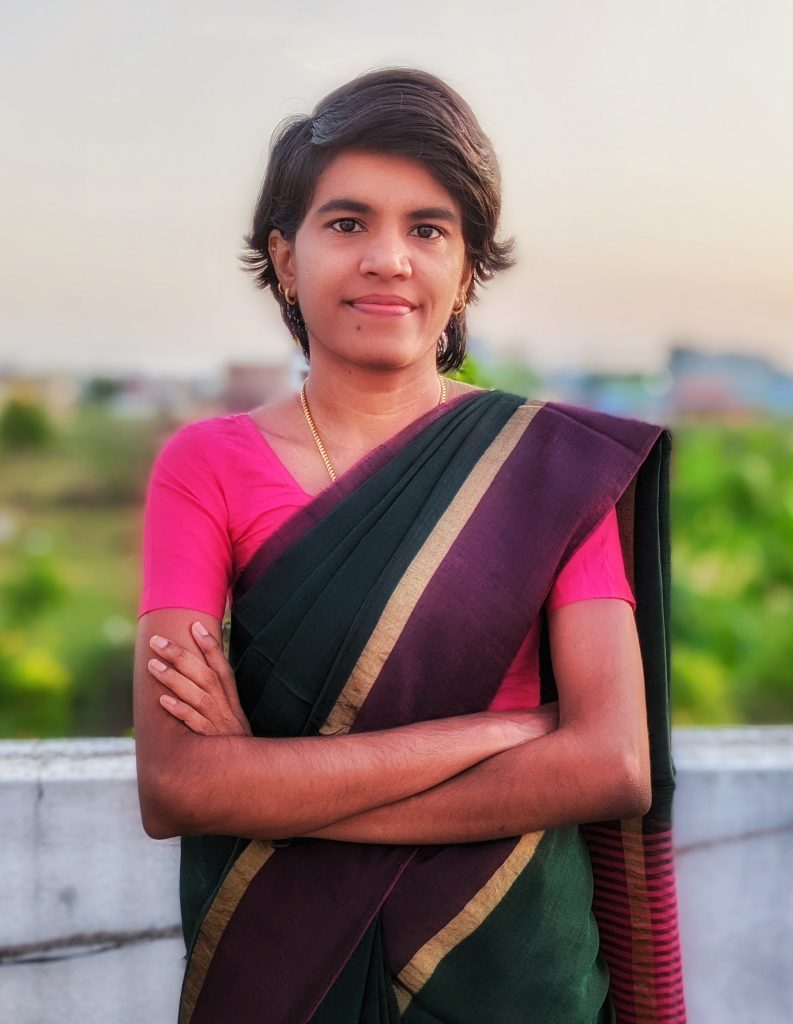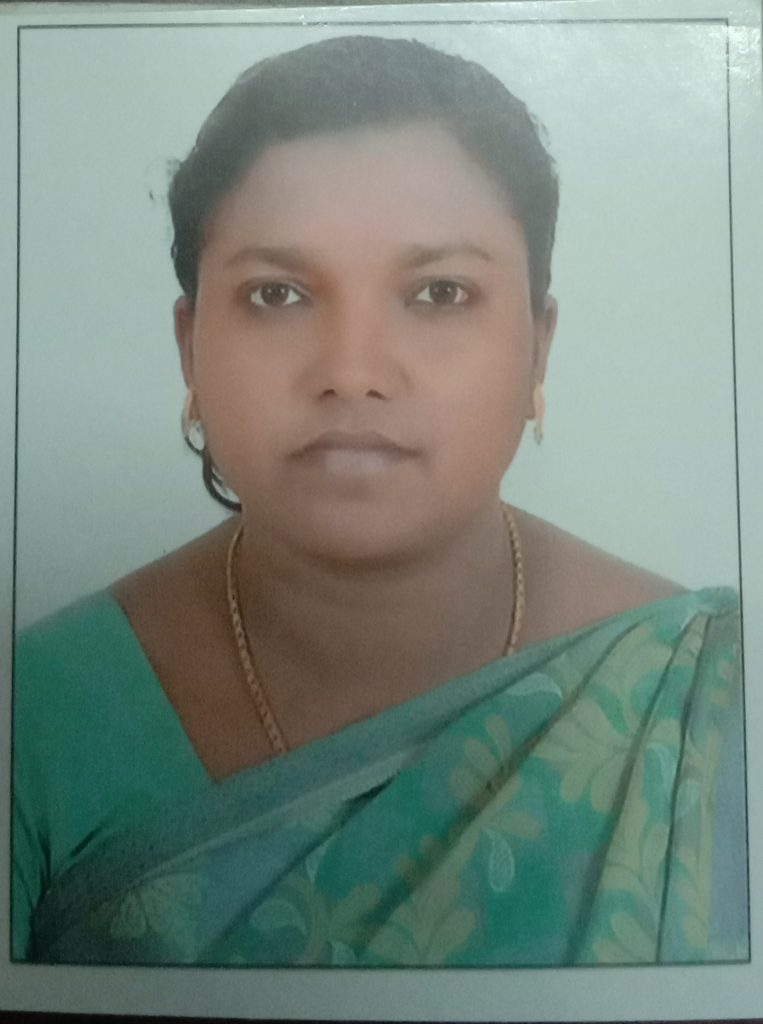 "Lorem ipsum dolor sit amet, consectetur adipiscing elit. Ut elit tellus, luctus nec ullamcorper mattis, pulvinar dapibus leo"
"Cum sociis natoque penatibus et magnis dis parturient montes, nascetur ridiculus mus. Donec ullamcorper nulla quam "
"Donec id elit non mi porta gravida at eget metus. Duis mollis, est non commodo luctus, nisi erat porttitor ligula eget "