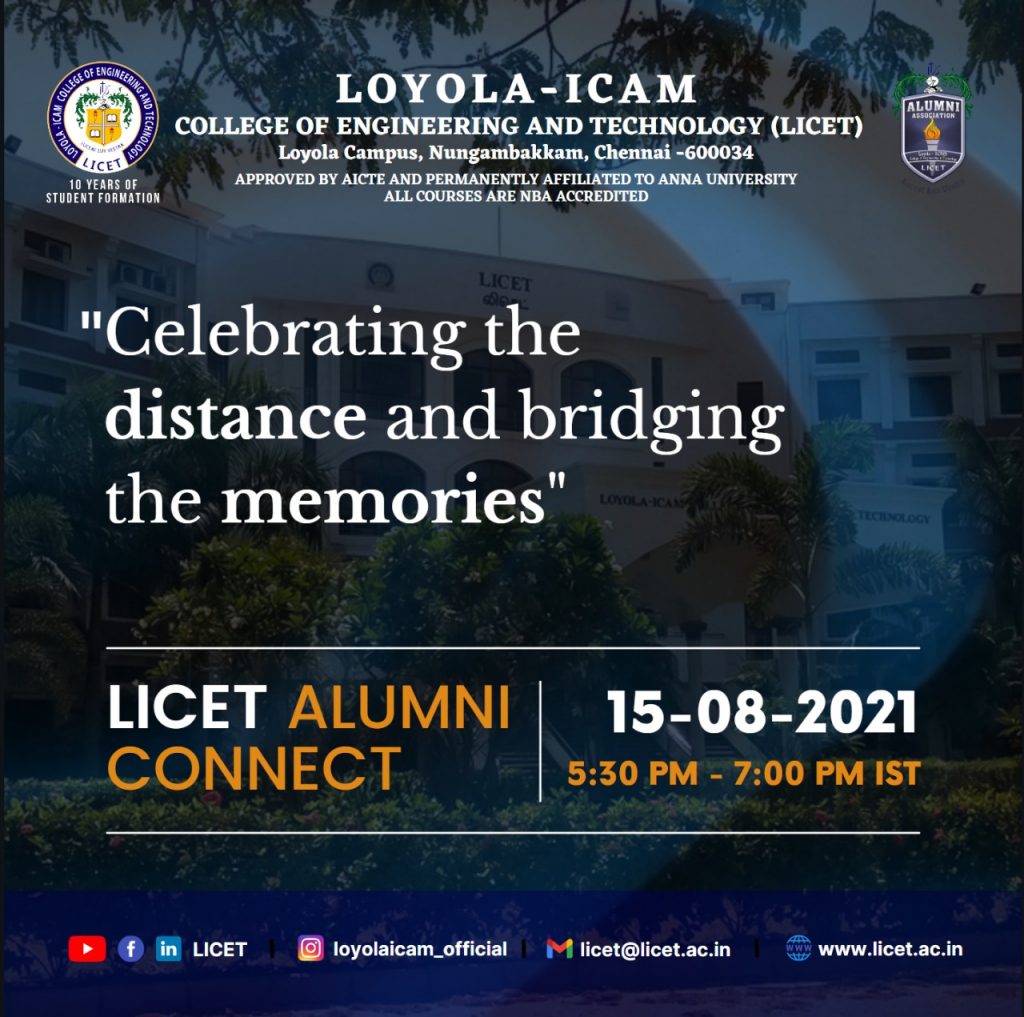 Dear Alumnus,
Warm greetings to everyone!
Hope you are fine and safe. We also believe you have accomplished what you dreamt of. A lot has changed; and you, who was then is not who are now. But when you travel down memory lane, you can venture into the nostalgic experience of your sweetness of love and the essence of friendship amidst your classes. To rekindle your reminiscences and to relish the lost moments, LICET has arranged for your 'homecoming' virtually.
Each and every one of you contributes to leveraging the institution's image and brand that eventually motivates talented students to join LICET. You have helped your juniors in diverse ways, such as mentorship during internships, placements, higher studies, and providing financial assistance to the needy and deserving students. Also, you lent a helping hand to the institution in a great way, on your own goodwill, when the whole world was in chaos during this pandemic situation. You contributed in every possible way you could, and you proved that you have an attachment to your alma mater. We thank you wholeheartedly for the same.
We are very much eager and excited to connect with every one of you on 15th August 2021,5.30 pm(IST). This Alumni Meet is arranged every year so that you get a chance to meet up with your batch mates, faculty, friends; relive memories and wonder at the shifts and changes in each other. wish you great days ahead and all success. We look forward to your virtual presence at the Alumni Meet.