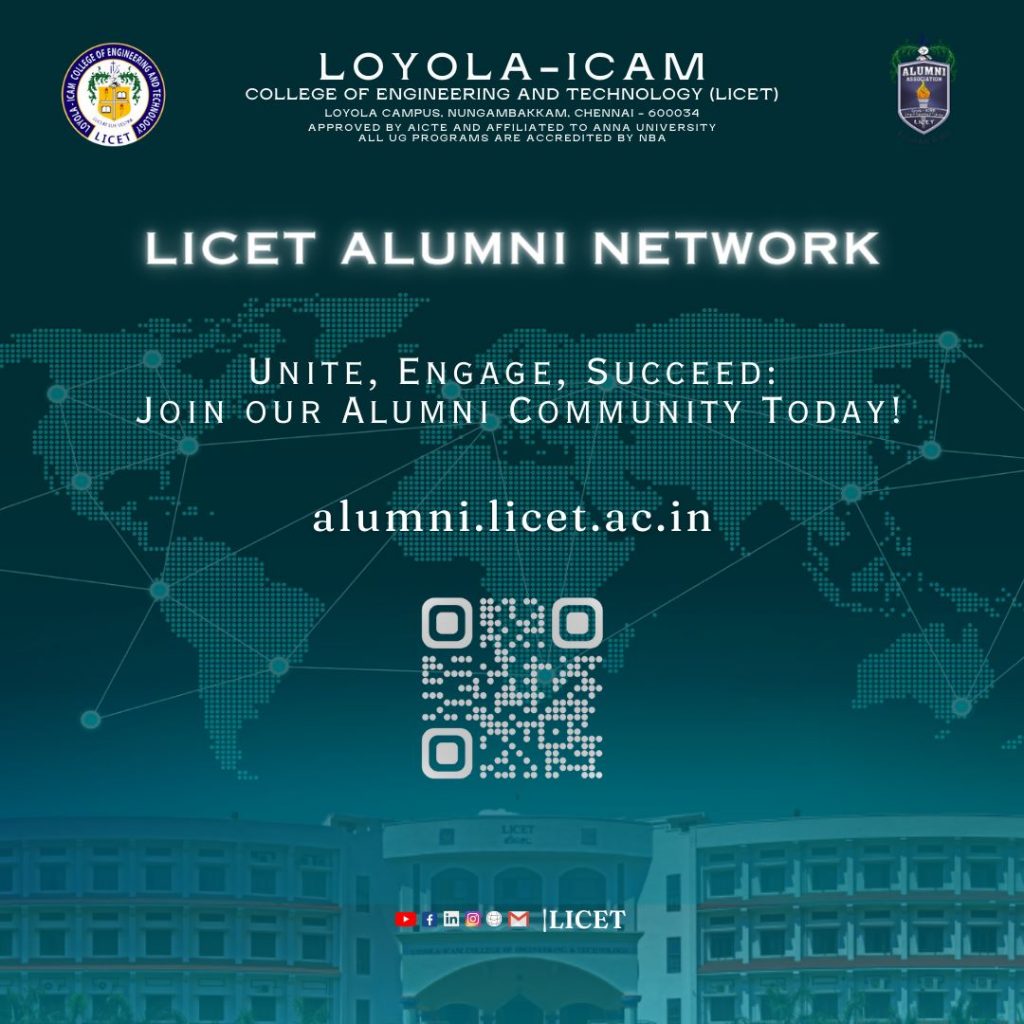 My Dear LICETians,
Warm Greetings!
"Unite,Engage,Succeed"
Kindly join our LICET alumni community through the link given.
Link : http://alumni.licet.ac.in/
or Scan QR code given in the poster.
This portal is to connect with all LICET alumni ,to know the happenings of LICET, to share your feedback for the growth of LICET, to know your success and growth in your current field and also to build up a good LICET community. It serves as a platform to work together, actively participate, and strive for success by leveraging the collective strengths and efforts of all involved.

Regards,
LICET Alumni Team.