The department is staffed by a group of highly skilled and accomplished professors. They undertake high-end teaching, research, and developmental activities for the welfare of the students. They aim to provide students with a perfect blend of intellectual and practical experiences that helps them to serve society and address a variety of needs.
With a diverse range of perspectives, academic interests, and fields of specialization, the Faculty fulfill various positions as educators, scholars, and practitioners, bringing significant achievement in clinical practice and study into the classroom. With a solid grounding in the principles and practice of mechanical engineering, the students are ready to engage in ethical approaches to engineering, with concern for society and the environment. Aside from providing excellent instruction, faculty members are actively engaged in basic and applied research through a variety of R&D projects and consulting.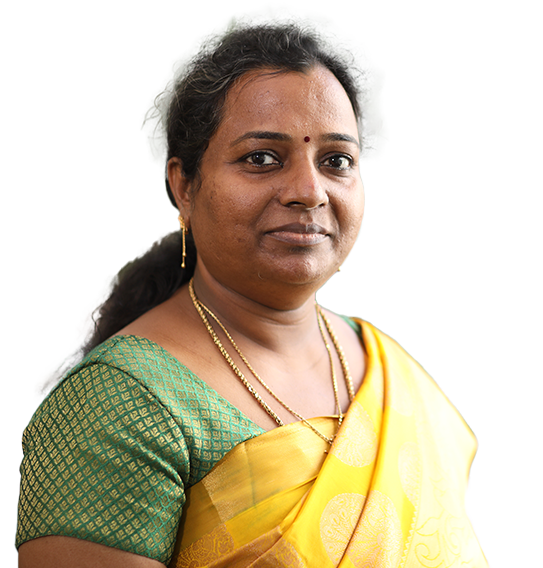 Ms Queen Florence Mary completed B.E. Mechanical from P.S.N.A College of Engineering and Technology in the year 1998 and M. E. Industrial Engineering from Thiagarajar College of Engineering in the year 2000. She has 1 year Industrial experience as "Sales Coordinator" in M/s Jayaraj Automobile Agency and 19.5 years of Teaching Experience. She has also worked as a Lecturer in Bharathi Vidyapeeth College of Engineering, Navi Mumbai from Sep 2000 for 7.8 years, as an Assistant professor in Rajarajeswari Engineering College for 3.1 years and has been working as Assistant Professor at LICET since July 2011. Her area of Specialization is Supply Chain Management. She is currently pursuing her Ph.D. She has published 3 papers and presented one paper in an International Conference.
Email Id: hodmech@licet.ac.in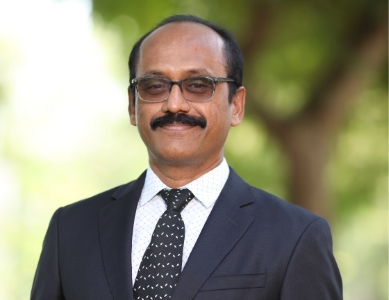 Dr Antony Michael Raj has completed his PhD in the year 2007 in CEG, Anna University. He has over 27 years of academic experience. He has a demonstrated history of working in Education Management with extensive contributions in Learning and Development, Strategizing, Administration of Programs and Research. To his credit, he also has 3 years of Industry experience.
drmadhavanpillai.e@licet.ac.in
Dr Madhavan Pillai E has done his M.E (Industrial Engineering) at Thiagarajar College of Engineering and Ph.D (Mechanical Engineering) at Anna University. He has 22 years of teaching experience. His research interest includes TQM, TPM and Performance Measurement. He has published one article in an International journal and has presented five papers in International/National conferences.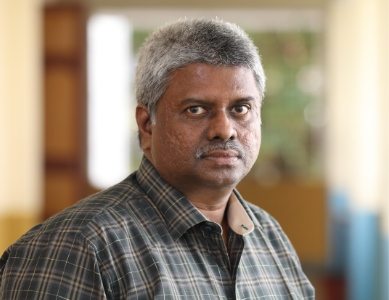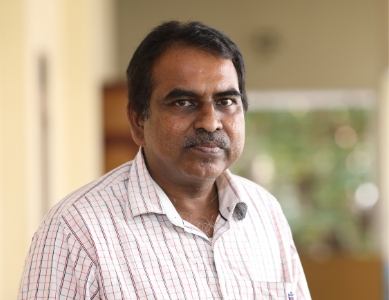 Dr Godwin Raja Ebenezer N
godwinrajaebenezer@licet.ac.in
N. Godwin Raja Ebenezer received his B.E (Mech.Engg) and M.E. (CAD) from Government College of Engineering, Tirunelveli and Salem, MBA from Bharathiar University, Coimbatore and Ph.D (Robotics) from Anna University. He has 21 years of teaching, 2 years of industrial experience and 13 journal publications. His research areas are Machine elements design and optimization.
drmosesrajacecil.d@licet.ac.in
Dr. D. Moses Raja Cecil as a Masters degree in Manufacturing Technology from NIT, Thiruchirapalli, and PhD in Mechanical Engineering from JNTU, Hyderabad. Has more than 20 years of experience in Indian Railways particularly in the area of Rail Coach Design and more than 7 years of teaching experience. Domain of interest/ specialization include Manufacturing and Thermal Sciences. Has about 25 publications.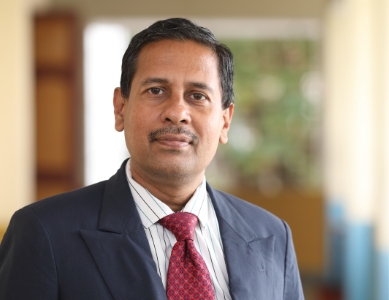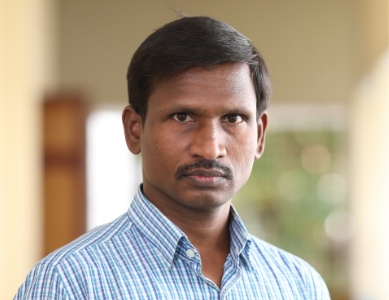 Dr P Karthik did his Ph.D. in Heat Transfer. He has 22 years of experience in teaching. His areas of interest on research is Heat Transfer, Natural Fibre and R&AC. He is currently guiding one Ph.D Student. He has published 21 research articles and has authorized four textbooks.
francisjeyapathi.s@licet.ac.in
Mr Francis Jeyapathi has completed his ME, MBA(HR), MPhil(Management) degrees, and has 40 years of Teaching experience in variety of subjects both in Engineering and Management. He has held posts like Director of PG Studies, Director-Training and Placement, Dean of Students and Vice Principal. His area of interest includes Pollution control especially in Diesel Generators.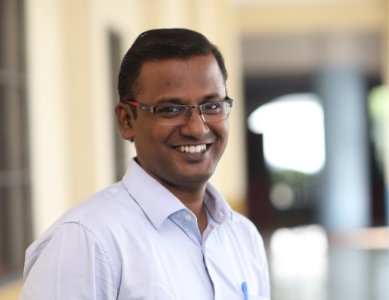 prabhushankar@licet.ac.in
Mr Prabhu Shankar has done his UG, Mechanical Engineering and PG in Energy Engineering from PSG College of Technology. He has also done his PGDM, with HR Specialisation from LIBA. He has 10 years of teaching experience and 2.5 years Industry Experience.
Mr Pandian R pursued his U.G(Mechanical Engineering) & P.G(Welding Technology) both in Thanthai Periyar Government Institute of Technology,Vellore& Government College of Engineering,Salem respectively.Added with the above, he has also completed P.G.D.M in LIBA. He has been with the students for the past 10 years. His areas of interest include Welding Technology, Human Resource Management and Marketing Management. He has published 2 Papers in National Conferences.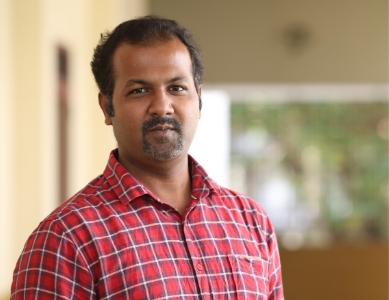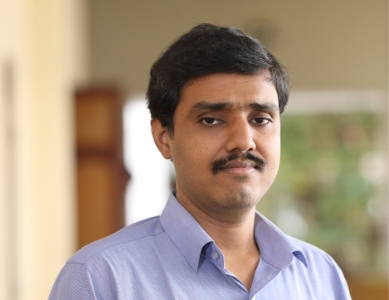 chandrasekhar.p@licet.ac.in
Mr Chandrasekhar P completed his Masters in Mechanical Engineering with Specialisation in Engineering Design. He has 9 years of teaching experience at LICET and taught subjects like Design ,Metallurgy and Mechatronics. His areas of Interest include Mechanical Design and analysis, Automation and Design for social needs. He has been mentoring the College Go-Kart Team for last 4 years. He has also been the Red cross Program officer since 2018.
jacksonirudhayam.s@licet.ac.in
Mr Jackson Irudhayam S has done his Master's in Mechanical Engineering with specialization in ENGINEERING DESIGN. And his area of interest includes Finite Element Analysis, Design, Metallurgy & Bio-Mechanical Engineering. He has 7 years of Teaching Experiences and published 3 research papers.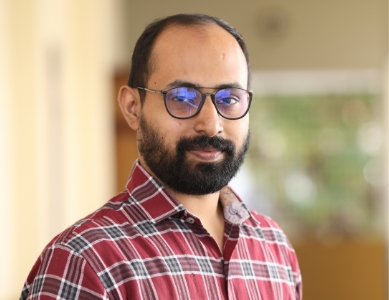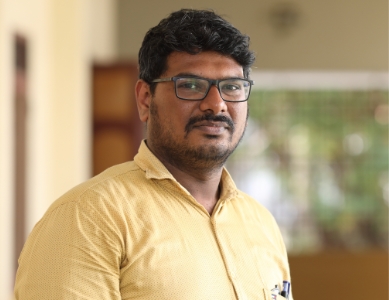 Mr. Mohamed Aazif S  has done his Master's in manufacturing engineering and is  currently pursuing a Ph.D. He has a teaching experience of 7 years . His areas of interest include Welding, Design, and Crash Analysis.
Mr James Deepak D has a Master`s degree in Thermal Engineering with keen interest in Heat Transfer. He is currently guiding students doing projects in the field of magnetic refrigeration and Thermoelectric refrigeration systems, Heat transfer and electric vehicle simulation studies.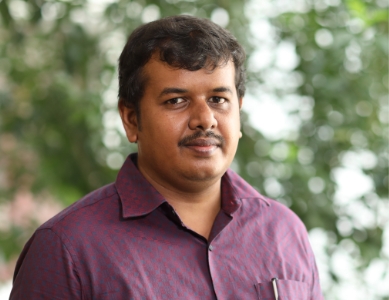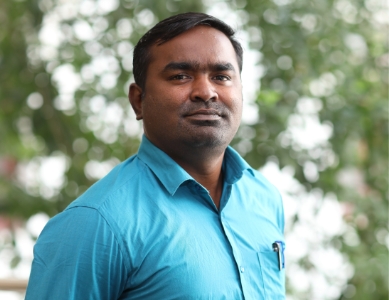 Mr Karthi M has completed his ME(Engineering Design) in Government college of Engineering , Tirunelveli. He has one year industrial experience and has been a professor since 2014. He is currently doing his research in Materials Technology.
Mr. Sathish have done his master's in Mechanical Engineering with specialization in Computer Aided Design. He has more than 6 Years of teaching experience. His area of interest includes Design, Simulation, composite Materials , Project Management & Bio-materials. Currently doing his PhD research in self healing polymers and has published one paper in natural fiber.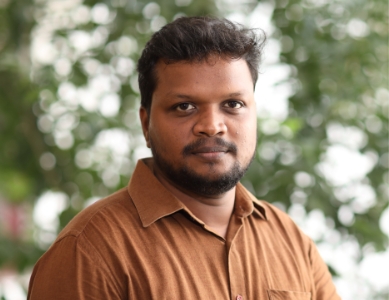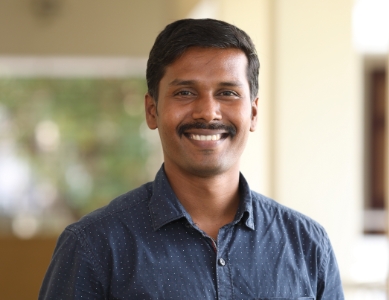 Mr L Ezhil Ruban has completed his Masters in Birla institute of Technology, Ranchi. He did his Bachelors in Infant Jesus college of Egg & Tech. Tirunelveli. He has totally 8 years work experience in teaching (5 years in LICET). His specialisation and interest are in the field of design and analysis of materials in structures. He has 3 National and 2 international publications in conferences and Journals.
Mr Regis X has completed his masters in Engineering Design. He has been working at LICET for the past 8 years. Having developed a strong inclination towards Finite Element Analysis, he has been delving deeper into the subtle and critical concepts of Galerkin's Weighted Residual method for structural and thermal problems to make a publishable and applicable breakthrough.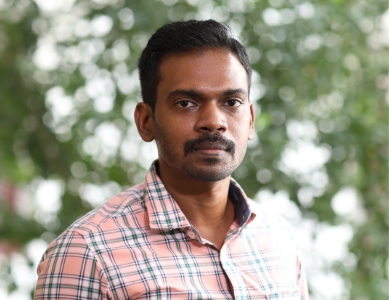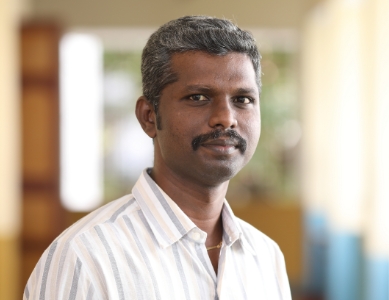 martincharles.m@licet.ac.in
M. Martin Charles has been specialized in Energy Engineering and Management. He has 14 years of teaching experience., and two years industrial experience .He had published 2 Indian Patent, 1 Scopus Indexed Journal, 2 international journals. He is pursuing his PhD in Friction Welding (Anna University).His areas of interest includes Thermal Engineering, Engineering Thermodynamics, Heat and Mass Transfer, Advanced IC engine, Power Plant Engineering and Engineering Graphics.
johnmathuram.j@licet.ac.in
Mr John Mathuram J has pursued masters in engineering with the specialization of internal combustion engineering from Anna University, Chennai. He did six months dissertation work at Central Electro Chemical Research Institute, Karaikudi. He has 9 years of teaching experience. His research interests are in the area of Hydrogen fuel, HVAC, and Solar thermal energy. He has presented two papers in the National Conference.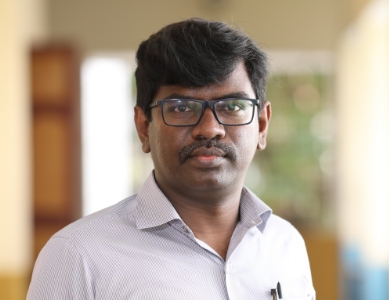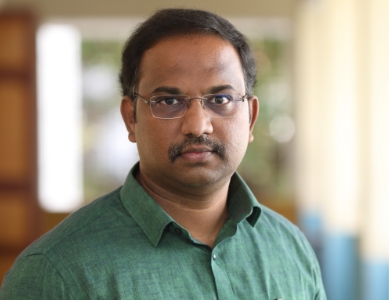 sathishkumar.gk@licet.ac.in
Mr G K Sathishkumar is doing his Ph.D. in Material science (Anna University) and has a teaching experience of 10.5 years. He is specialized in Manufacturing Engineering. His areas of interest include Composite, Fluorophosphates glass.He has published 1 Patent, 1 Book Chapter in Taylor and Francis, 4 SCI journals, 4 Scopus Journal, and has taken part in 7 International conferences.
Mr Jacob Moses obtained his BE degree in production Engineering from MIT campus and his ME in Computer Integrated Manufacturing from College of Engineering Guindy, Anna University. He is pursuing his PhD at Anna university, Chennai. He has 6 years of experience in teaching, specializing in manufacturing technology, Computer Aided design and Mechatronics. He has published 9 international journals and is the Co-author of 4 books on mechanical engineering. His areas of interest include composite materials, novel materials from waste materials, friction materials.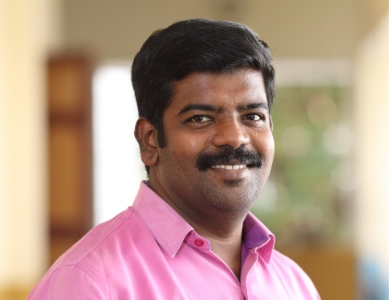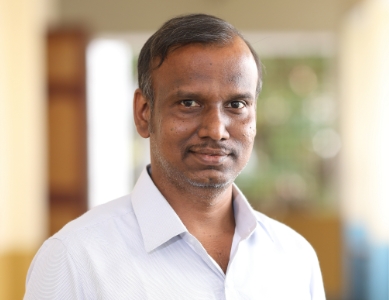 paramasivam.tr@licet.ac.in
Mr. Paramasivam T R has done his Master's in Mechanical Engineering with specialization in CAD and is a passionate mentor and teacher with 16 years of experience in delivering educational assistance to various level of learners also likes to inspire and drive the students by way of building a warm environment to the students to learn morally and technically.
Dr Radha A, graduated as B.E,M.E.Ph.D in Mechanical Engineering and has 19.5 yrs of experience in teaching experience. Her domain of interest is in Design and CAD and her area of research is Composite Materials. She has published 1 SCI journal in the year 2020 and 4 international UGC approved journals.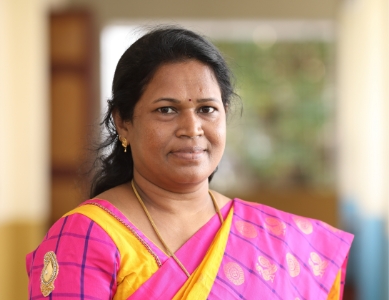 "Lorem ipsum dolor sit amet, consectetur adipiscing elit. Ut elit tellus, luctus nec ullamcorper mattis, pulvinar dapibus leo"
"Cum sociis natoque penatibus et magnis dis parturient montes, nascetur ridiculus mus. Donec ullamcorper nulla quam "
"Donec id elit non mi porta gravida at eget metus. Duis mollis, est non commodo luctus, nisi erat porttitor ligula eget "