Electronics and Communication Engineering
The Placement and Training office is continuously striving hard to provide best training by conducting regular training programs to our students on soft skills, Aptitude, Reasoning, Quantitative, Verbal, Technical and Coding skills to form our students to be industry ready and more employable. The students are trained on the current market requirement and expectations from the companies and industries to face the challenging world to be professional and competent.
Arranging Internships, In-plant training, Industrial visits, Industrial Projects, Guest lectures, workshops and other Industry-Institute interaction activities to have practical exposure and learn more details about industrial activities. Providing Mock interviews, Group discussions, Resume building & Interview tips etc., to excel in the Placement Recruitment process. We also periodically invite our alumnus to share their success stories and motivate their juniors.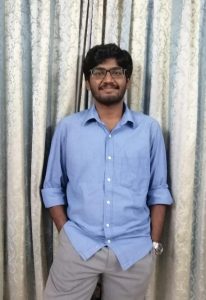 LICET has always provided me with a platform to explore new opportunities and expand my horizons. The Professors have always encouraged the curiosity in me, which motivated me to become a better version of myself and learn new skills. The department gave us the exposure to different facets of the industry though workshops and guest lectures by industry experts, which helped me gain insights about the skillset required to build a career. These experiences helped me to achieve my goals and I'm indeed, thankful for the support provided by the department and the placement team.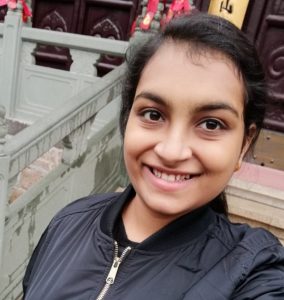 LICET is full of opportunities, the more we utilize them in the right way the better we shine and grow as an individual. LICET not only nurtures in our technical skills but also aims at holistic development. Our intense placement training has helped me reach greater heights and achieve my goal. I am indeed grateful to my department for always motivating me to be my better version and to the management for their support.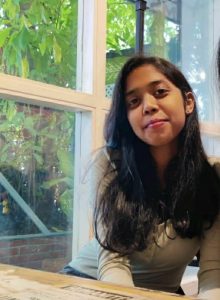 LICET continuously strives in imparting quality education and numerous opportunities for us to strengthen our capabilities, and in ensuring our goals are met. The faculty members of the department and the placement team were of great support and guidance as they constantly worked alongside us by arranging various industry talks and training. This helped me gain insight of the skills and knowledge required to build a remarkable career. I indeed place on record my sincere thanks to the department and management for always encouraging and motivating me throughout this journey.
Internships and Inplant Training