Computer Science and Engineering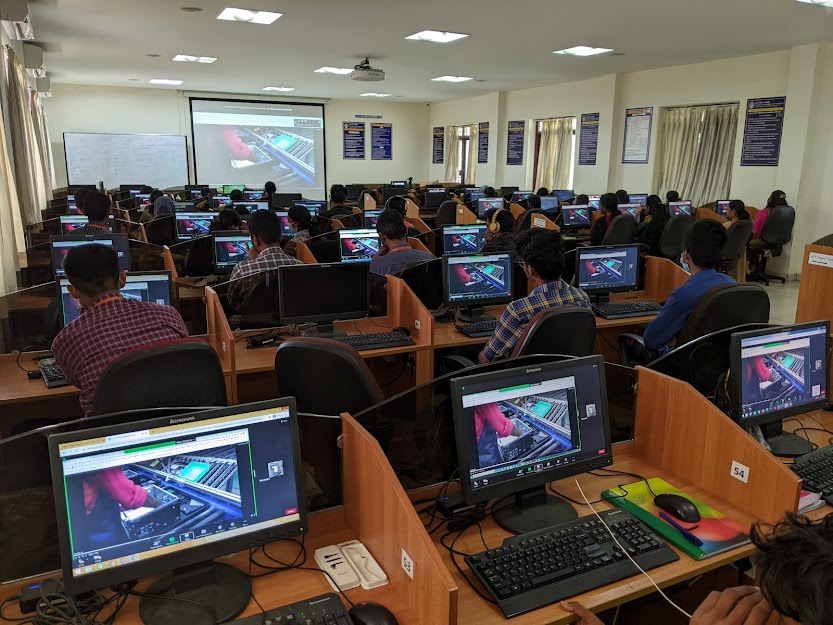 Software Development Laboratory
| | |
| --- | --- |
| System Configuration: | Lenovo Thinkcentre Workstations(i5), 8GB DDR3 Memory, 500GB HDD |
| Academic Courses and Softwares: | Internet Programming, JDK, Visual code, MySQL Workbench, Apache Server, XAMPP, Operating Systems, Putty, Object Oriented Programming, Object Oriented Analysis and Design, Security Lab, ArgoUML, Selenium, Junit, Windows 8.1, MS Office 2016. |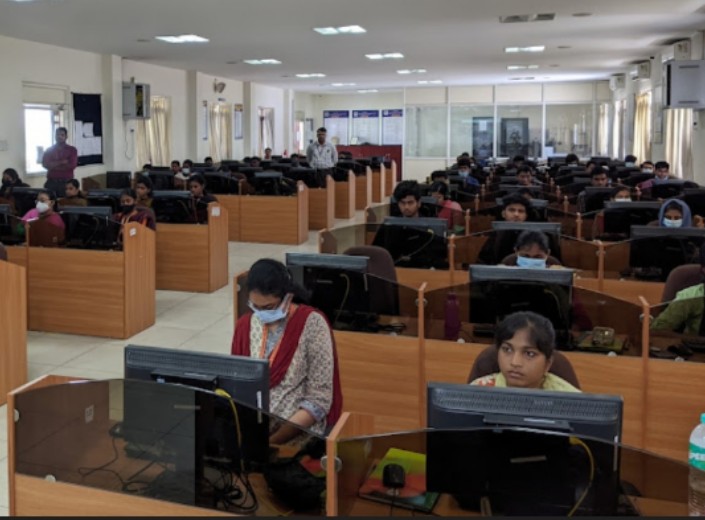 Centre of Excellence in Machine Learning
| | |
| --- | --- |
| System Configuration: | Lenovo Thinkcentre Workstations(i5), 8GB DDR3 Memory & 16GB DDR3 Memory, 500GB HDD |
| Academic Courses and Softwares: | Project Work, Mini Project, Placement Activities, Google Training Programs, Red Hat Training, Training Programs, Online Exams, Windows 8.1, MS Office 2016. |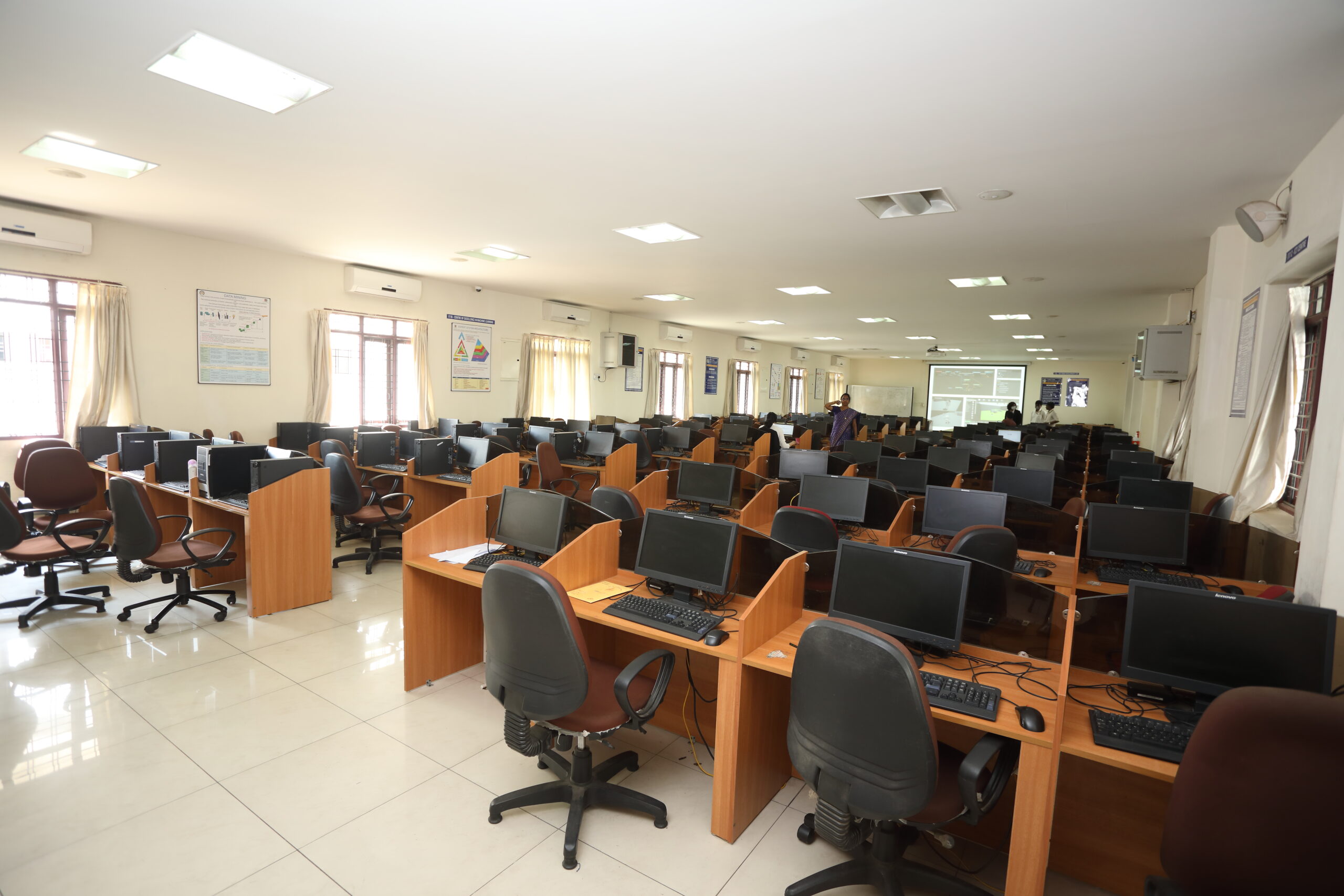 | | |
| --- | --- |
| System Configuration: | Lenovo Thinkcentre Workstations (i7), 16GB DDR3 Memory, 500GB HDD (Newly Upgraded to meet the computational Needs) |
| Academic Courses and Softwares: | Data Structures, Database Management Systems, Networks, Mobile Application Development, Cloud Computing, Skill Rack Training, Android Studio, C, JDK, Python, NS2, UBUNTU 19.4, Windows 10, SQL Plus, GCC, Yacc. |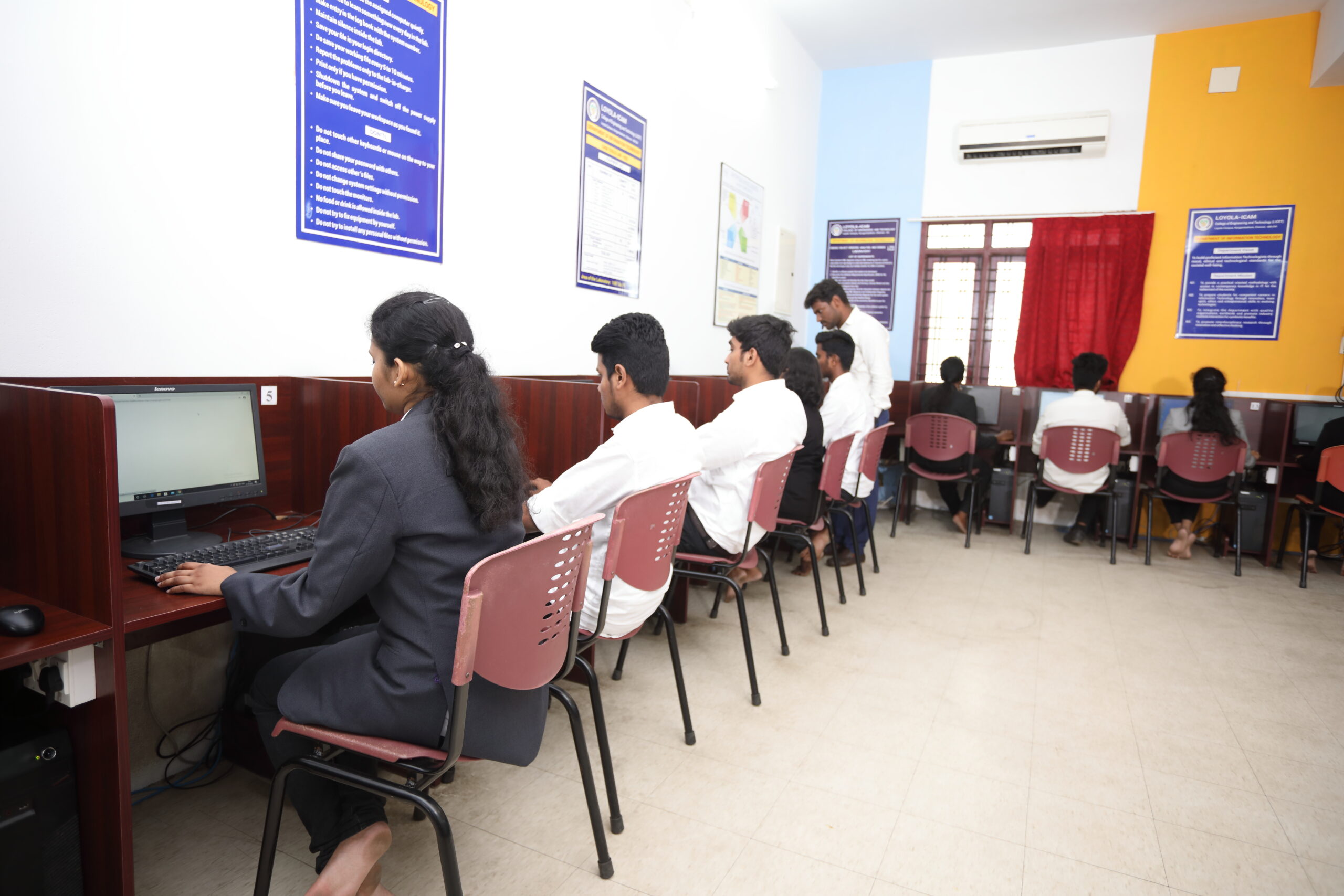 | | |
| --- | --- |
| System Configuration | Lenovo Thinkcentre Workstations(i3), 16GB DDR3 Memory, 500GB HDD |
| Academic Courses and Softwares | Advanced Data Structures and Algorithms, Database practices, Research Mentoring, English for Research Paper Writing, MySQL, Python, MongoDB, UBUNTU 16.4, Windows 7, GCC, JDK. |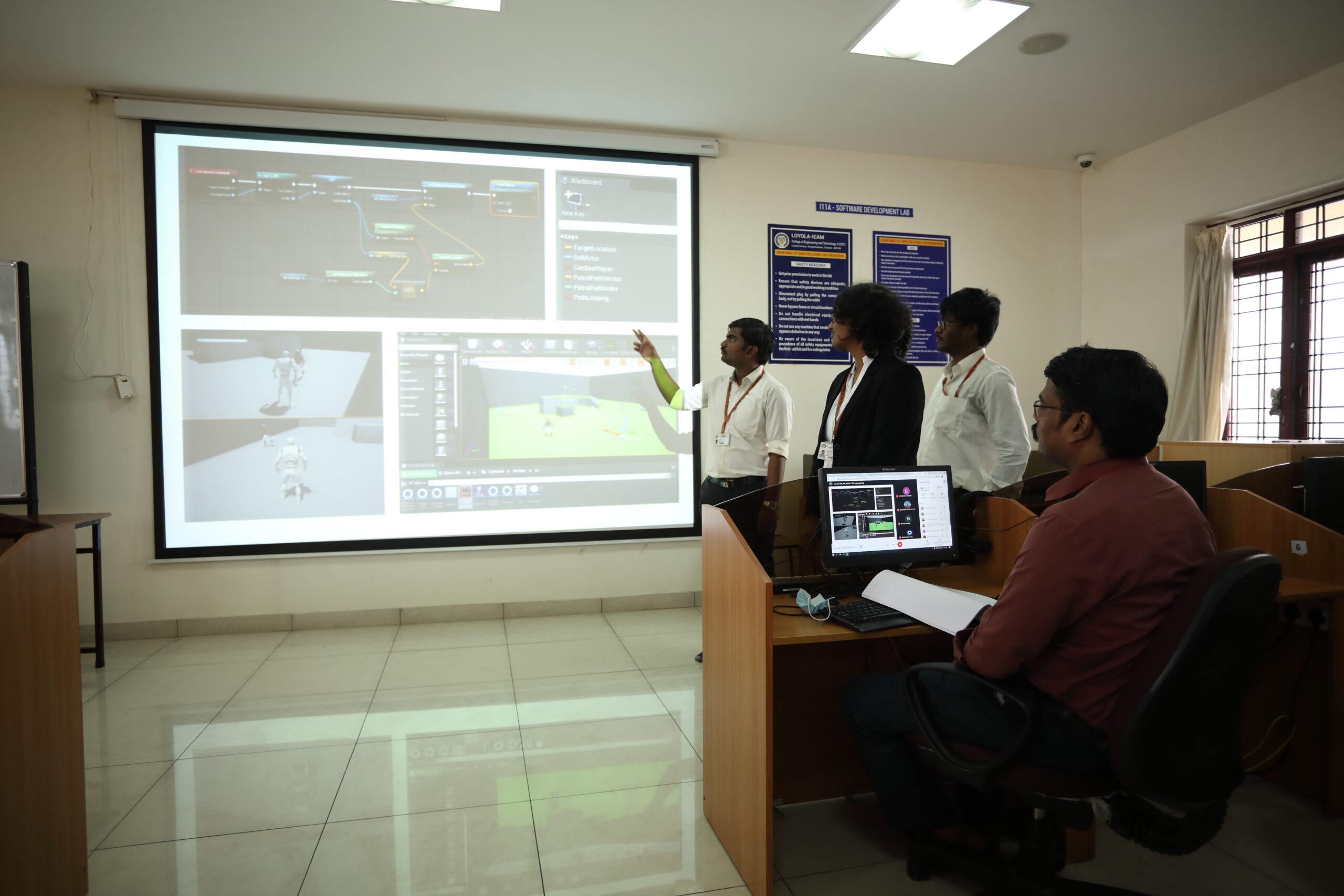 | | |
| --- | --- |
| System Configuration: | HP Z2 G8 Tower Workstation – 700W Xeon W1350 / 64GB (4×16) ECC RAM/512GB NVME+1TB SATA HDD/NVIDIA A4000 16GB Graphics / 27" Monitor FHD (1920×1080) IPS Display |
| Courses and Softwares: | Machine learning and Data Analytics, Cloud Computing, Block Chain, Mendeley, Python, Java. |
Teaching
Learning
Facility
HALL NO

CLASS

TEACHING LEARNING AIDS

D-32

I CSE

Projector

Projector screen

Blackboard

Speaker (wireless)

Notice board

I-21

II CSE

I -22

III CSE

I-23

IV CSE
The GMeet Teaching and Learning Upgrade package is added to the existing TLP infrastructure. This supports in domain live streaming, noise cancellation, break-out rooms, polls, Q&A, track attendance and meeting recordings.
Additional facilities are created in order to give the students an edge over the current Technologies.  
Three Specialised Workstations for research in Machine Learning and Data Analytics.
CONFIGURATION:
| | |
| --- | --- |
| Model | HP Z2 G8 Tower Workstation – 700W |
| Processor | Xeon W1350 |
| Memory | 64GB (4×16) ECC RAM |
| Secondary Memory | 512GB NVME+1TB SATA HDD |
| Graphics | NVIDIA A4000 16GB Graphics |
| Display | 27" Monitor FHD (1920×1080) IPS Display |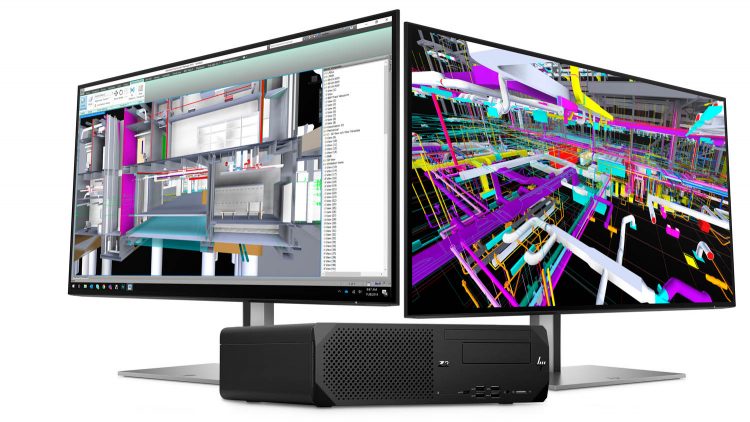 IOT KITS FOR HARDWARE PROJECTS:
To support hardware projects, a facility has been created with three Arduino based IoT kits inclusive of 32 different dynamic sensors and display units.
BLOCKCHAIN SUPPORT:
Based on the MoU signed with Information Data System, Inc., USA (IDS) – LICET has got access to the Bharat BlockChain Network ("BBN/ Network"), a Permissioned BlockChain
Network powered by IDS supported by AICTE and LICET.